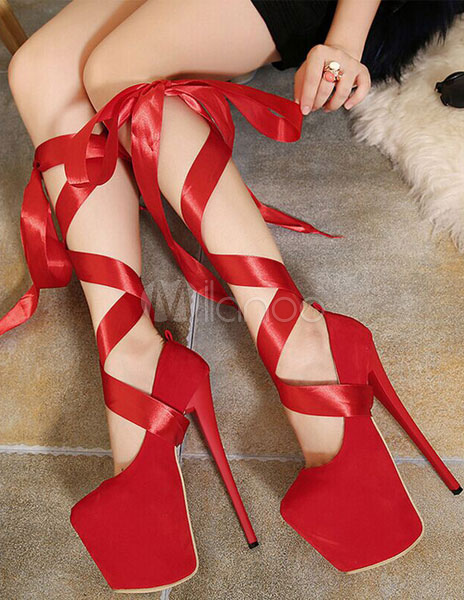 Some shoes just make me laugh, and these huge platform heels fall into that category. They're just funny (in a good way).
They make me laugh and feel good. Never mind that they might not be all that practical!
This shoe is an extreme high heel from our friends at Milanoo. It has a 7.5 inch heel and a 2.8 inch platform!
Something else that should make you laugh is the price tag – they were $70 but can be picked up for as little as under $50 a pair (please note that this is an affiliate link).
At that price you might be able to afford getting a pair in black as well (clink on the link for pictures).
The ribbons can be tied in a couple of ways, criss-crossed right up the legs or wrapped around the ankles in a delicate bow.
If you're looking for a big platform heel and a shoe bargain, head over to Milanoo and check these extreme platform heels out.