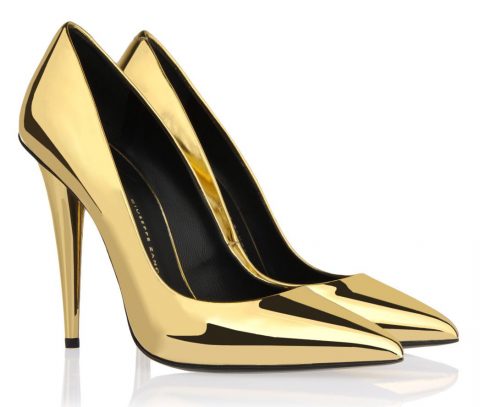 If there's one thing I've learnt about high heel designers over the years it is that website design is way down the priority list compared to designing beautiful shoes. Sometimes, the better the shoe designer, the more useless or frustrating the website. I'd be surprised if, putting shoes aside, some of them could even design a way of falling out of bed.
Christian Louboutin's website is a good example of what not to do. It has recently been redesigned with fewer birdcages, but still manages to be annoying. I am surprised that the gimmicks don't extend to animated gifs. And do you remember horizontal scrollbars? They were huge back in the mid 1990s before people realised they were crap. Louboutin has nonetheless brought them back. I hope this is one retro trend that doesn't catch on.
Then there's Gianmarco Lorenzi. What incredible shoes this designer can produce! Rather a pity then that his website is "under construction" and "cooming [sic] soon." Wow, I haven't seen an "under construction" website for years. It's quite an achievement, in a not-great sort of way.
This brings me to Giuseppe Zanotti. God only knows how I found these gold mirror pumps from the Fall / Winter 2013 collection on the (otherwise neat) Zanotti website. It certainly involved a lot of clicking which could have been avoided if they'd just turned up under Pumps for that season first time up.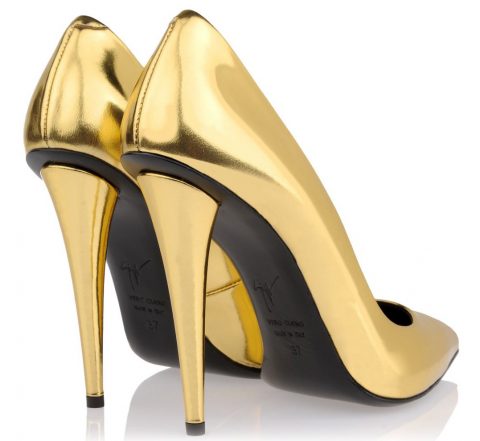 However, like Lorenzi and Louboutin, I'm figuring that Zanotti puts all his creative and designer genius into his shoes. And when you're that talented, why not? These pumps are simply incredible and literally took my breath away. All is forgiven Giuseppe, you are a master craftsman where it really matters.
To save my dear readers the trouble of finding the damn things via the website, here's the direct link to the Zanotti gold mirror patent shoe with cone heel and pointed toe. The laminated effect pump retails from Giuseppe Zanotti for $650. I'm in a critical mood today, but I have to concede that this high heel is worth every cent.