Blue suede shoes are a guaranteed conversation starter, and we've tracked down a seriously hot new pair.
Let me introduce Correns by B Brian Atwood, a new 4.25 inch heel with a 0.5 inch platform. This blue suede stretch sandal will cost $395 and ships 21 June 2013. It's available for pre-order now from the Brian Atwood website.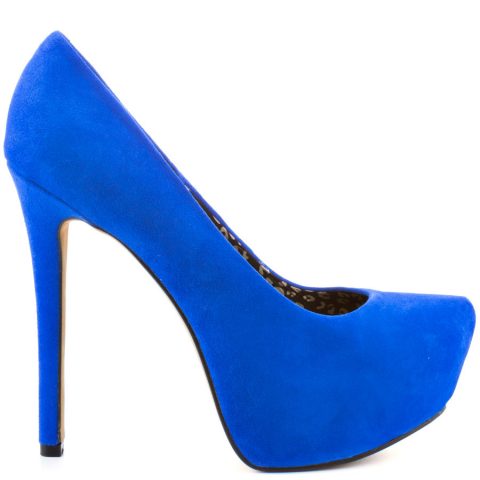 If you can't wait that long for your blue suede fix, then I can happily report that help is at hand. Jessica Simpson's Jasmint in Americana blue suede has just returned to heels.com. This kick-arse 5 inch stiletto has a 1.5 inch platform.
I'd recommend getting in quickly as this shoe is very popular and will no doubt sell out. In fact the stocks of size 9 are already exhausted 🙁
Other sizes are available right now from heels.com for the very reasonable price of $89.99.