It was never going to be long before the 50 Shades of Grey craze started to infiltrate more than just the bedroom. You may have your copy of the S&M novel slash manual tucked discreetly into your nightstand but trust us, the lust worthy Tie Me Up Snakeskin heels from Brian Atwood will convince you to wear your fetish loud and proud.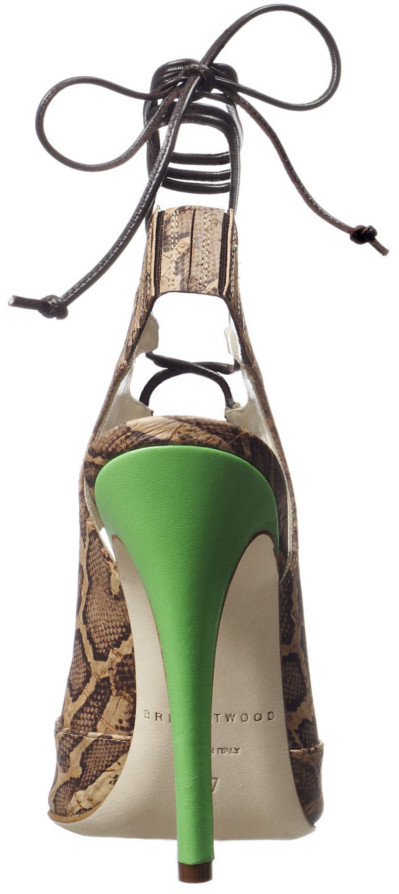 The provocative – dare we say even overtly risqué – ankle tie has more than a hint of bondage about it. It hugs the curve of the leg all the way past the foot and winds its way tauntingly up the calf. The look-at-me snakeskin leather finish adds a hint of danger, a suggestion of the exotic.  They're sandals, so there is some serious toe cleavage to flaunt and the 4.75 inch heel guarantees a sensual arch. Strutting is almost mandatory. At $895.00 they're not cheap but we know you're not that kind of girl anyway.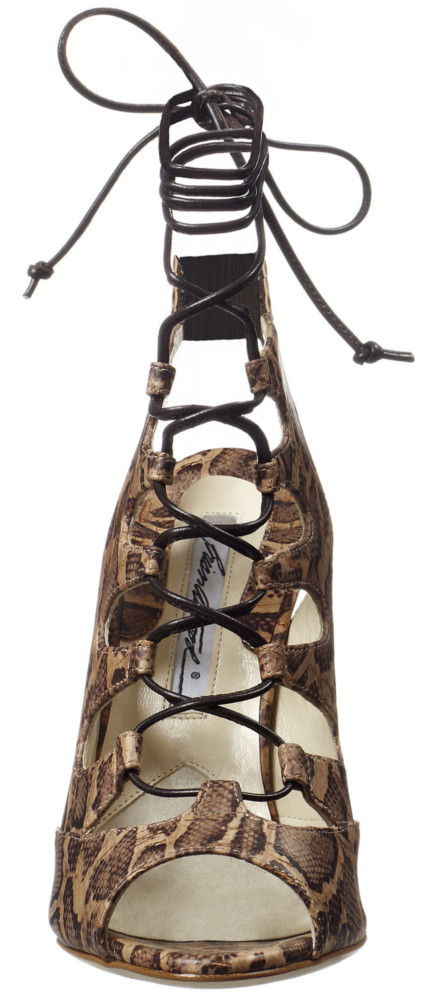 The Tie Me Up Snakeskin from Brian Atwood is in stock now and can be ordered online from the Brian Atwood website.