Wedges are having a moment. A fashion moment, if you will. While there's no denying that strappy, sexy sandals have the power to make any girl feel like a goddess, wedges are just summer in a shoe as far as we're concerned.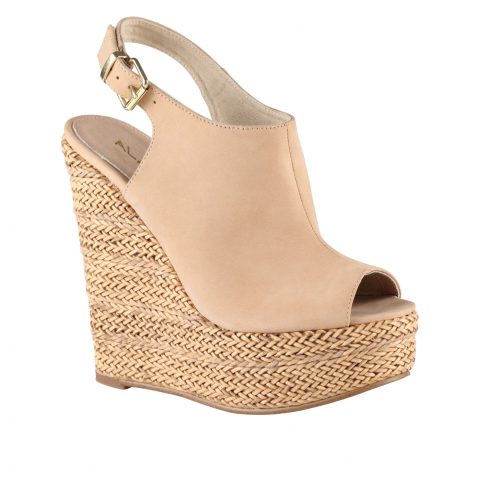 Aldo's Carnett sports a towering 5.25 inch high heel and  1.5 inch platform
With hazy days filled with sunshine, trips to the beach and long evenings outdoors chilling, eating and drinking in the last of the day's rays, comes a desire to be a little more comfortable. We're not saying flats – perish the thought – but there's something comfortingly practical about wedges. There's no height lost so we don't have to re-consider any of our usual wardrobe choices and they pair just as well with shorts as jeans. In fact, wedges are great for smartening up a day-to-night look without sacrificing any easy breezy summer vibes.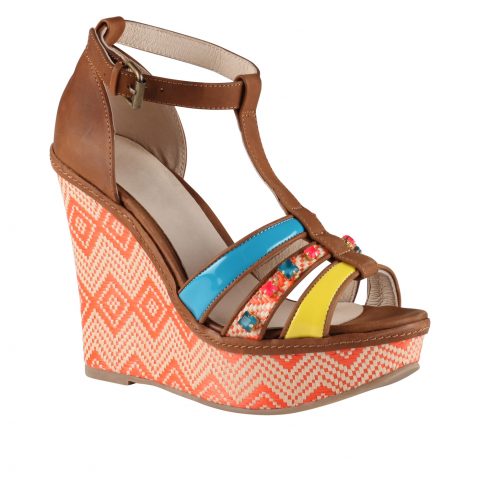 The Reva is also high and under $60 but adds a dressed up element to a summer look
The stacked heel makes running off to the beach easy and they're comfortable enough to stand up to a summer in the city too thanks to the extra expansive of support the chunky soles provide. All in all, if the sun is shining, we say, Stack it Up!