The saying goes that diamonds are a girl's best friend. If diamonds are a bit out of budget – and when are they not?! – we reckon crystals are the next best thing. Truth be told, these beauties by Lanvin would never be second best.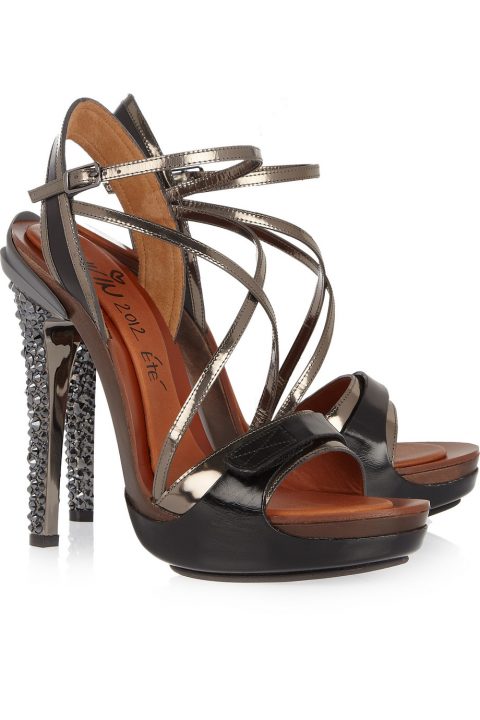 The Lanvin Opanca Crystal Embellished Sandals
The Opanca crystal-embellished leather sandals stand at five inches high and have a one-inch platform, which means there's just more of them to love in our opinion. At £1590 / $2497 they're definitely a bit of an investment piece but, because they're made from leather they will retain their shiny good looks for seasons to come.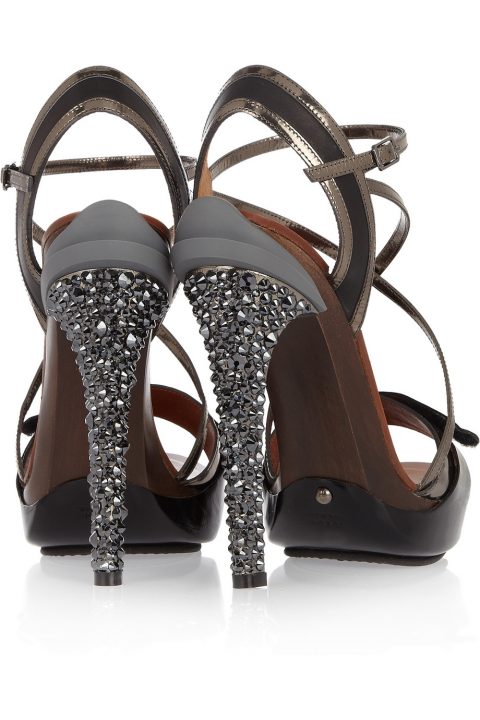 The five inch heel is boosted with a one inch platform
The Opanca also sports lux metallic straps, which add to the magpie-like appeal with their extra sparkle and shine. The crystal embellishment is undoubtedly the piece de résistance though. Dotted all the way up the stiletto heel, the mini jewels can't help but put a spring in the step of the lucky wearer.