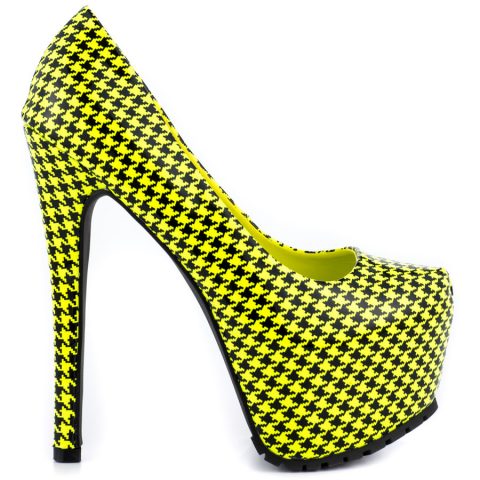 I don't know if discos still exist, but if they do then these are the high heels you need to dance the night away. They're new Ratchet pumps from Privileged, and they're only $54.99 from heels.com
.
Privileged is definitely a brand that is going places and not content to produce boring shoes that blend into the crowd. I thought as much when I reviewed their geometric sneaker heels only last month. And I'll continue to covet their shoes while they help us stand out from the crowd.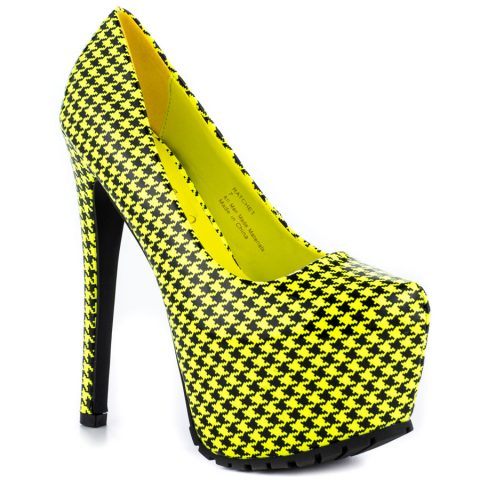 Anyhow, back to the Ratchet pumps. They have a kick-arse 6.5 inch heel with a 2 inch platform, giving an effective heel height of 4 inches. The feature of the shoe is of course the man-made patent upper which is printed with a bright yellow neon hounds tooth print. It's clash-tastic! Pick up a pair from heels for $54.99
, where you can also see more pictures of the Ratchets.
Finally, if yellow isn't your style, the Ratchet is also available in black for a few dollars more. It's $59.99 from heels.com
.