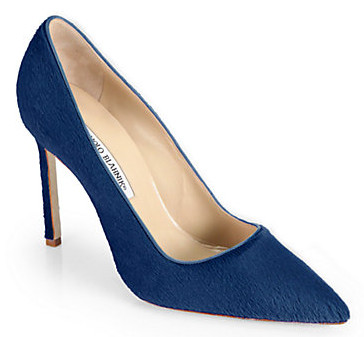 Beautiful, classical and sexy and never crass or slutty. That's the magic Manolo Blahnik formula and it works year after year.
Today's post covers two new blue four inch high heels that exemplify this approach: the time honoured BB pump above, and the classic Blahnik d'Orsay heel below.
We've written about the versatility of the BB pump before, and Manolo continues to roll out new colours and styles of the shoe named after Brigitte Bardot. The latest is this blue pony hair version which is now available for pre-order from Sak's Fifth Avenue for $895.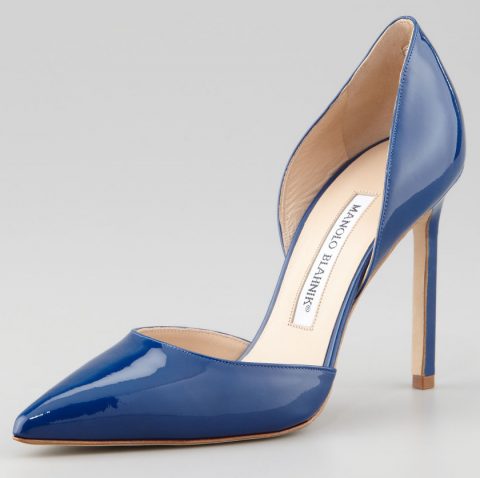 Also now available for pre-order is the Tayler d'Orsay pump in high-shine patent leather. Like the BB it has a work-appropriate 4 inch heel and, just as the 4 inch standard pump is a wardrobe staple, the d'Orsay will also be a fine addition to shoe closets.
This blue, pointed toe heel from Manolo Blahnik's fall 2013 collection can now be pre-ordered from Neiman Marcus for $695.