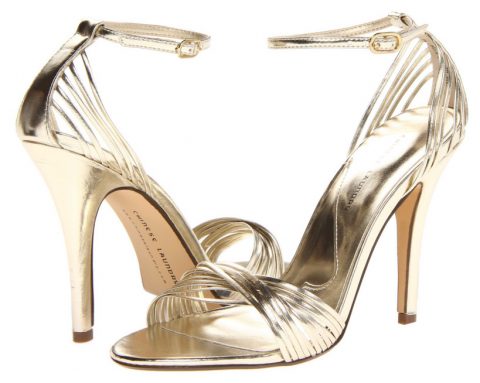 Barney Stinson would approve of these legendary metallic sandals from Chinese Laundry, which are actually called – wait for it – Legendary. A gold strappy sandal is close to a wardrobe staple and at only $59.95 from Zappos
there's little excuse for not suiting up in a pair immediately.
Legendary has an awesome 4 inch heel and is shown here in light metallic gold. The shoe has a synthetic upper and lining, and has multiple skinny crisscrossing straps across the toe area. It fastens with a thin ankle strap and buckle.
The shoe is also available in a silver upper from Zappos, also for $59.95
. True story.
After over 30 years in business, Chinese Laundry continue to make some very reasonably priced and pretty high heels. Should you have a pair of these legendary shoes in your collection? Why not? Challenge accepted.