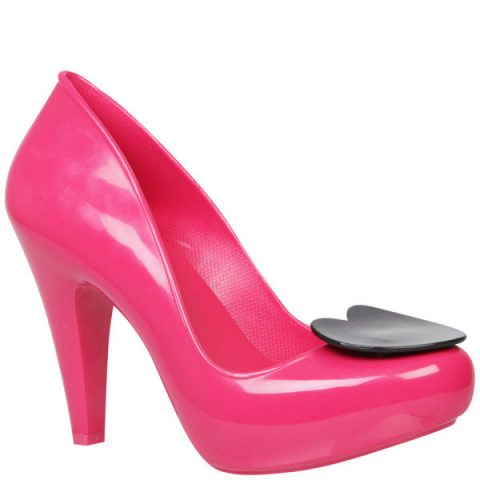 Comfortable, plastic, cost-effective and fun. That's pretty much how I'd sum up the new heart high heels from Mel, the self-confessed "playful younger sister" of more established brand Melissa.
The younger sister has been brought up well, and she adheres to the same ethical stance as her better-known sibling. Like Melissa, Mel  produces vegan friendly, recyclable footwear. And recycling is important because the brand notes that  plastic – which is what these shoes are made of – can take hundreds of years to decompose.
Anyhow, on to the heels. The feature of this shoe is undoubtedly the oversized heart shape on the toe, a highlight we've also seen in footwear creations from Melissa. The shoe is called the Raspberry Heart Heel from Mel, but besides raspberry it also comes in black, pearl and nude colours.
The Raspberry Heart Heel is made of "Melflex" plastic which is said to be super soft, and a cushioned footbed adds extra comfort. It has an 11cm high heel (about 4.4 inches) with a 2cm (0.8 inch) platform.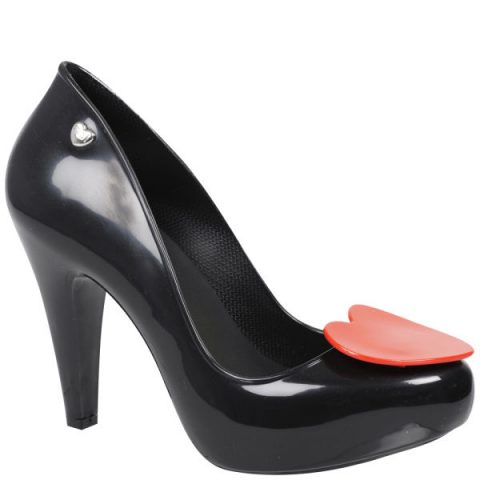 The heart aside, the biggest feature of Mel's Raspberry Heart Heels might be that they are actually infused with a subtle scent – they're shoes you can smell! Like Melissa, all Mel's shoes have a sweet bubblegum smell instilled in them when they are made. The smell doesn't last forever but the manufacturer says that it does remain for quite a few months.
Mel's new Raspberry Heart Heels are available from The Hut now for £55.