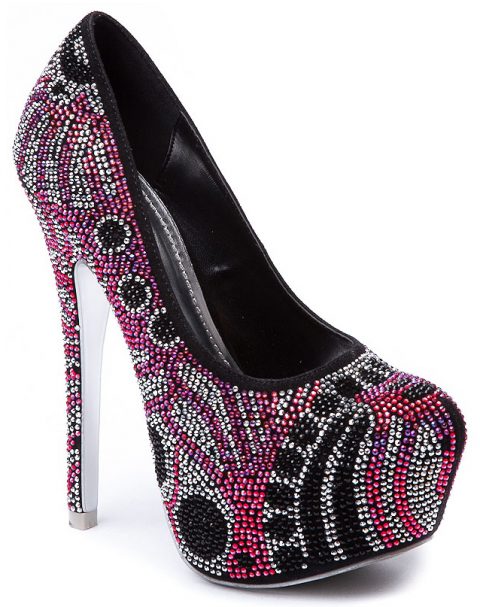 Honestly, we don't ask too much when looking for a pair of feature high heels. They just have to be new and eye-catching, reasonably priced, available online and from a reputable manufacturer. Happily the Honey Heel ($59.99 from Shi by Journeys
) fits all those criteria. Which is why it has landed itself on our front page.
The new Honey pump  has a multi-colored studded upper which sits atop a 5.5 inch heel with a 2 inch hidden platform sole. Those are all the details we could glean from the (annoying) Journeys website I am afraid (they appear to be reintroducing frames to website design, which otherwise died out in the late 1990s, and for good reason). Still the pumps are really sweet and an absolute snap at $59.99 .
The Honey pumps are part of Shi by Journeys 2013 Precious Jewels collection, and can be ordered and delivered worldwide.