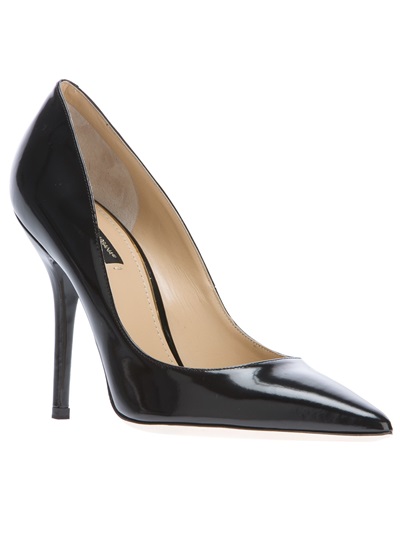 Black patent leather Dolce & Gabanna high heels are hot property, so it can be difficult to track down a pair. Today we think we've done better than that and have found three different pairs of these shoes available online albeit each in a limited range of sizes. The trouble is that there is so little information provided about these heels that it is actually difficult to see whether they are the same or different and how. The differences are subtle, but they appear to be there. It is always a little tricky to tell just from photographs.
What we do know is that they're all very elegant shoes with long pointed toes and high thin stiletto heels. Anyway, the price tags all differ and we think we can see some differences so we'll bring you all three (or is it just one?).
The pair of black heels pictured above are the cheapest of the lot at $357 via Farfetch (that's 40% off).  The pointed stiletto heel measures 11.5 cm, which is just over 4.5 inches. There are only two pairs available, so if you're a size 36.5 or 39 in Dolce & Gabanna shoes then you're in luck.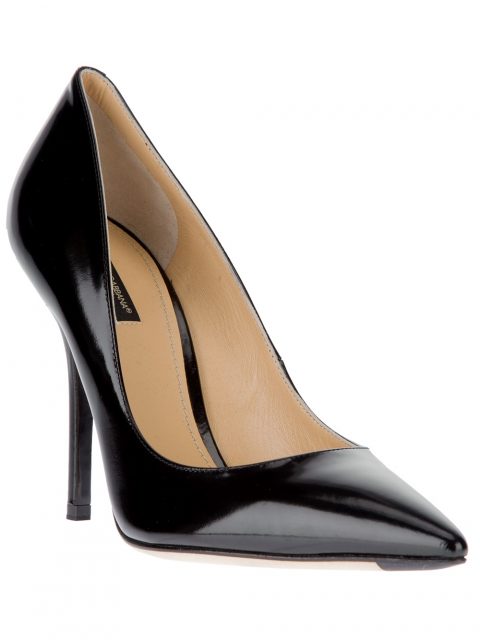 Pair number two also have 11.5 cm high heels, and are also available at a discount via Farfetch. The available sizes range from 36 – 38, and the prices from $386 to $446.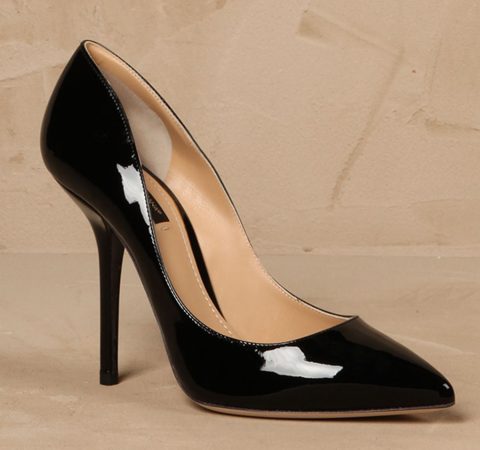 We're pretty convinced of the uniqueness of pair number 3 of Dolce & Gabbana black pointed toe stilettos. This pair is from the label's current range, and is for sale on the Dolce & Gabbana website in sizes 37, 38 and 39. The shoe is called the Bellucci K pump and we assume it is named for sexy Italian actress Monica Bellucci who has worked with the brand for several years now. The Bellucci K pump is available from Dolce & Gabbana's website for €490 (currently around $US670).