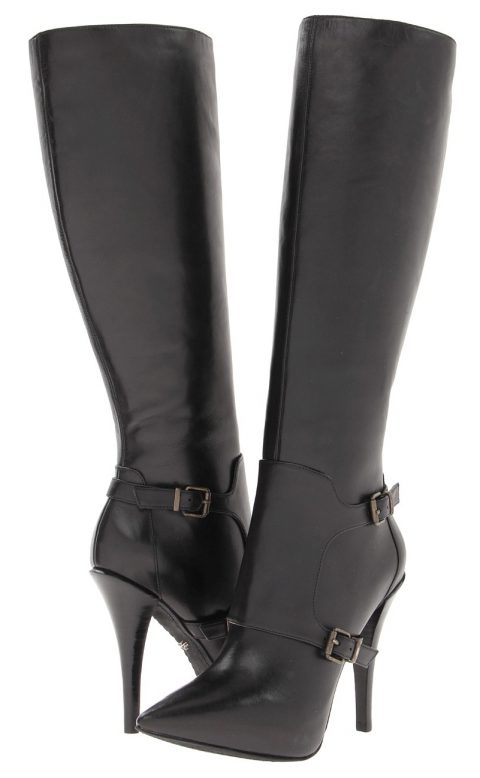 Simple is sexy. A shoe trend we're seeing again and again in 2014 is that the most in-demand stilettos are those stripped nearly bare. Devoid of nearly all embellishment, the sexiest shoes of 2014 let their natural curves do the talking. Why should boots be any different?
Kenneth Cole New York is right onto this trend with its in-demand Blessed-Ed boot
(pronounced "blessed"), a 4.5 inch stacked heel beauty with a tiny hidden platform tucked away inside a pointed toe. The beautiful, smooth leather upper of this killer boot does most of the talking, but it does have one pronounced feature: a sexy buckled harness across the front and side of the boot that is eye-catching but also blends expertly with the boot at the same time.
The Blessed-Ed boot is perfect to wear with jeans, and has a partial size zip so that it can be quickly slipped on and off. The lining is leather.
Kenneth Cole New York's Blessed-Ed boot is hot property right now, and available sizes are limited. Currently sizes 6 – 8.5 are available via Zappos for $378
. Limited sizes are also available from heels.com at the bargain price of $299.99
if you're quick.
Check out a couple more pictures of this knee high boot with 17 inch shaft below.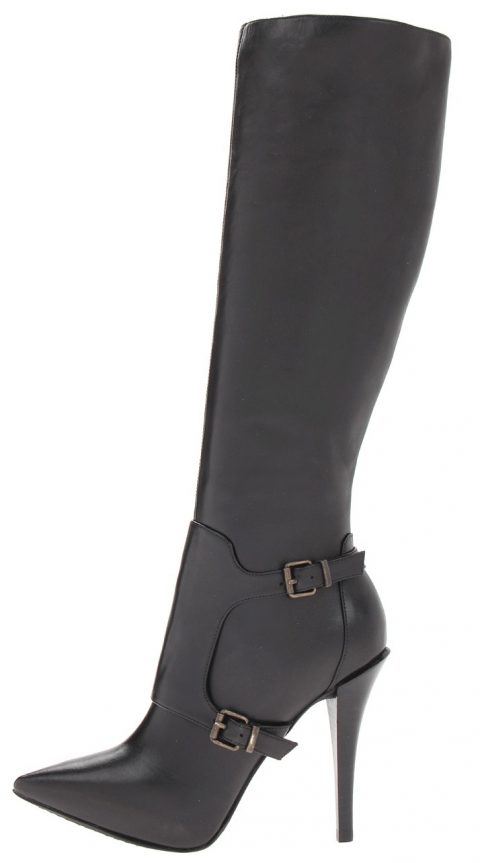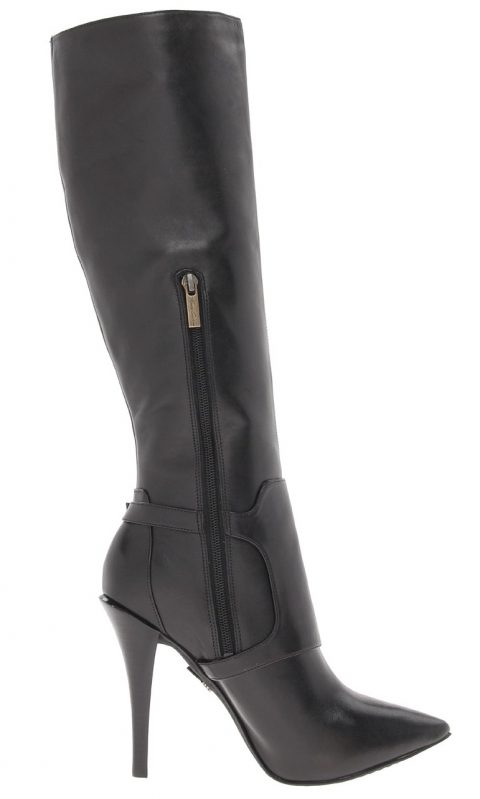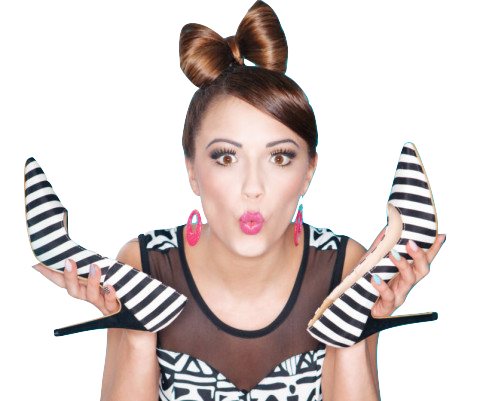 Learn to walk in high heels more comfortably
Master the skill of walking in heels without wearing them every day!