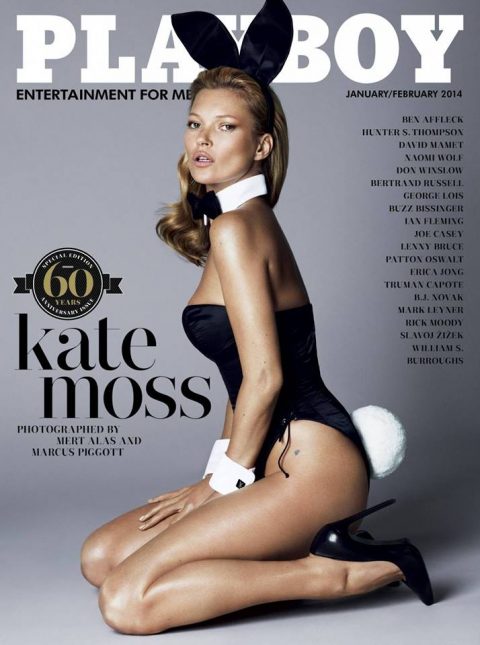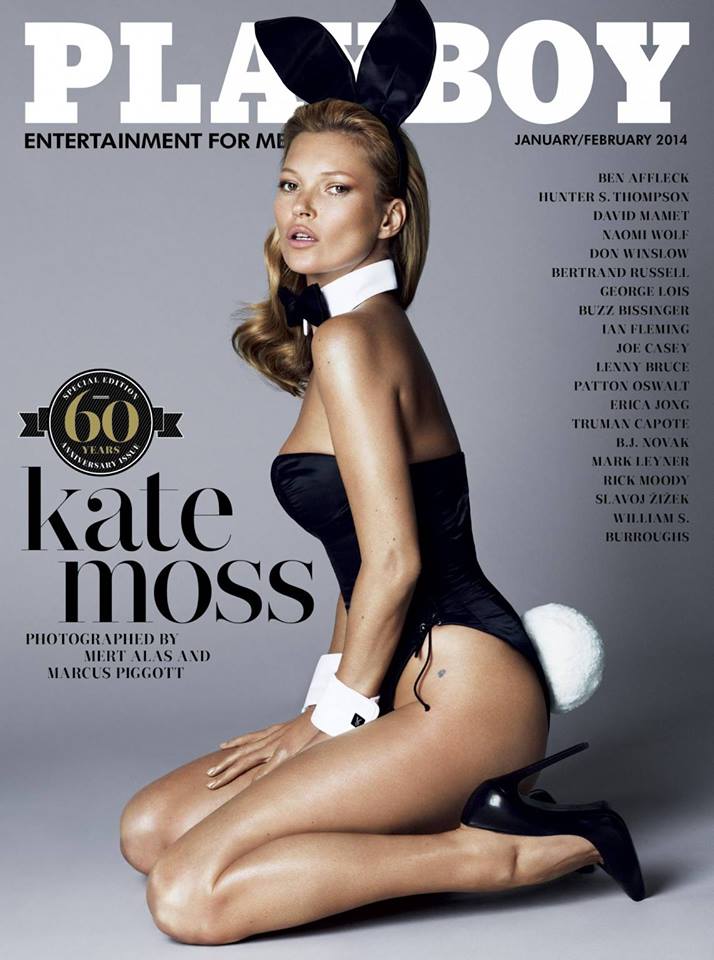 Bad-ass supermodel Kate Moss has appeared on the cover of Playboy's 60th anniversary edition wearing a pair of Saint Laurent high heels. The stilettos are Saint Laurent's classic Paris Escarpins ("escarpin" is French for a high heeled pump). The shoe is the signature pump of the French brand still commonly known as Yves Saint Laurent (or YSL) even though the "Yves" was dropped from the women's ready-to-wear line back in 2012.
Paris is notable for its square suspended high heel which is visible on Kate's pair above, but can be seen better in the close up below. According to the Saint Laurent website the shoes have a 10.5cm high heel (4.2 inch) high heel and are made in Italy of 100% calf-skin leather.
The Kate Moss Playboy photoset for the January / February 2014 edition was "shot" by fashion photographers Mert Alas and Marcus Piggott. The duo shared the above picture of the official US cover via their Instagram account back at the end of 2013. I haven't seen the photos (and good God I don't want to) but if the cover is any guide then Kate's Saint Laurent high heels are the only thing about the pictures that haven't been photoshopped within an inch of their life.
When the star turned up to publicise the Playboy anniversary edition at a signing at the Marc Jacobs store in London, she was all but unrecognisable from the cover photo. Gone were the Saint Laurent pumps, replaced by a pair of red-soled Christian Louboutin pumps.
More significantly though, gone were the smooth tanned legs from the cover photo. The reality instead disclosed that Kate has two crooked, veiny, misshapen, wrinkled and probably misaligned pins that reflect all the hard-living and body-bashing that the model has inflicted on herself over a 25 year career. As for her top half, I couldn't bear to look.
Still, aren't the shoes nice?