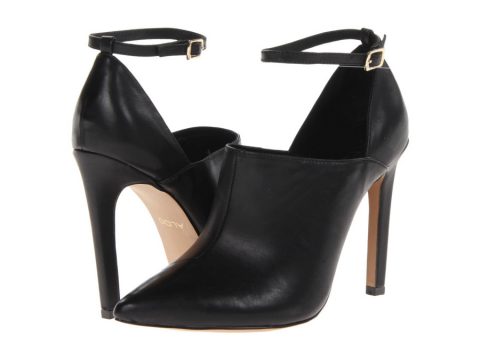 This is Drugolo, a $100 per pair black leather bootie from Aldo (with free shipping both ways from Zappos). And when I first saw it, I couldn't work out what the hell this shoe was all about. It seemed like Drugolo was trying to tap into every conceivable trend – and all at once: ankle straps, pointed toes, booties and side-revealing cutouts are all shoe trends for 2014, but in the same shoe? Really?! Drugolo was on drugs I concluded until a split-second later when I realised that it was bloody perfect.
This bootie just works. The lines are gorgeous – smooth and decisive, not too pudgy and not too severe. The heel height is 4 inches –  a proper heel, without being unbearable. And the ankle strap and cutaway midsection just, well, work. What can I say? There is no point in analysing this sexy, functional, fashionable shoe. But Aldo, this is good.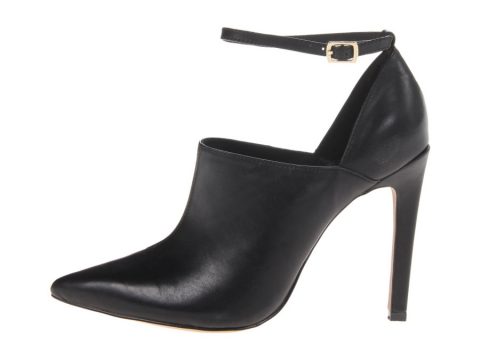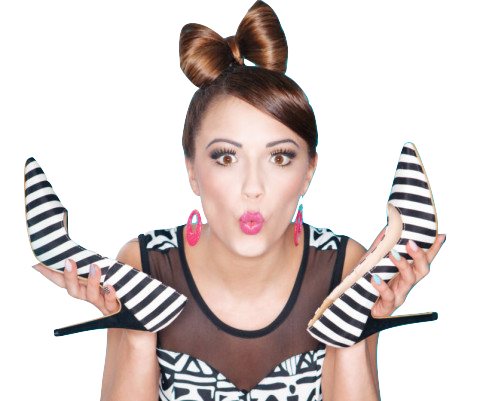 Learn to walk in high heels more comfortably
Master the skill of walking in heels without wearing them every day!