Whether you're an incurable romantic or just crazy for prints, these heart stamped high heel platform sandals are a fun way to nod to the trend. With a chunky sole and towering 5.5" heel, the multi-colored sandals pack a huge retro cool hit.
With an open toe and look-at-me motif in a thoroughly modern mix of white, black and flashes of neon orange, they have a high-end appeal on a high street price tag. While open toes are generally summer shoes, we reckon these would look great with some transeasonal black tights to up the 60s vibe. The LILLI platform sandal is available now priced £55.00 from TopShop.com.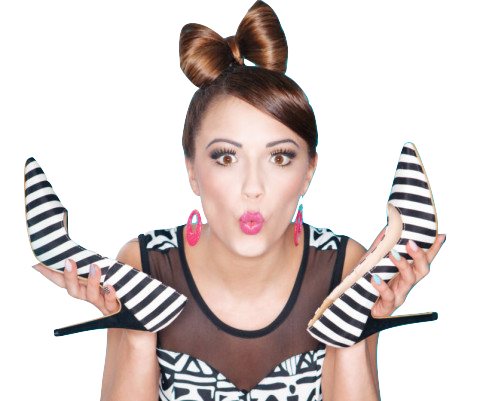 Learn to walk in high heels more comfortably
Master the skill of walking in heels without wearing them every day!