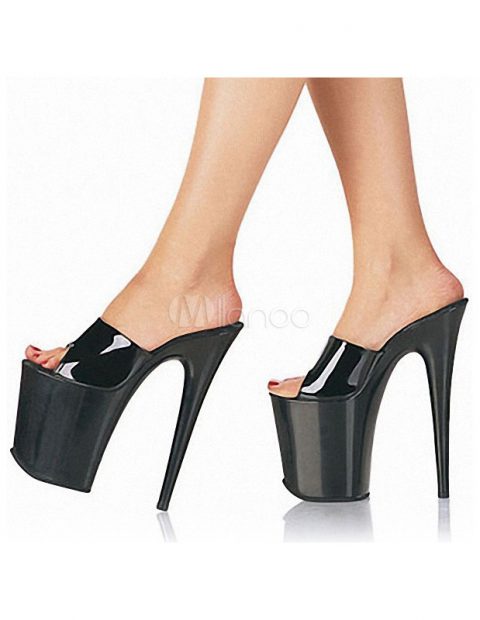 A little while back we featured a whopping pair of 12 inch heels on 6 inch platforms, asking whether the 12 inch heel was going to be the next big thing.  One thing they sure were was expensive: the price was in the hundred of dollars.
Today's shoe bargain has almost as much height but none of the price tag. They're 8 inch heels sitting on 4 inch platforms with a peep toe and ankle strap.
Hopelessly impractical (unless you're trying to peer over fences) these sexy black mules come at the amazing price of $64.99 via our affiliate partner Milanoo.
That's enough to make them a genuine high heel bargain: they work out costing only $8.12 for every lovely inch. Upwards ever upwards!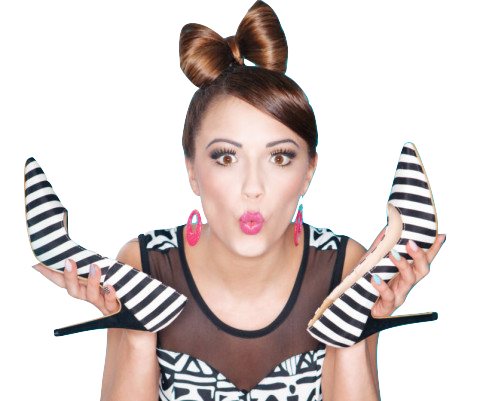 Learn to walk in high heels more comfortably
Master the skill of walking in heels without wearing them every day!