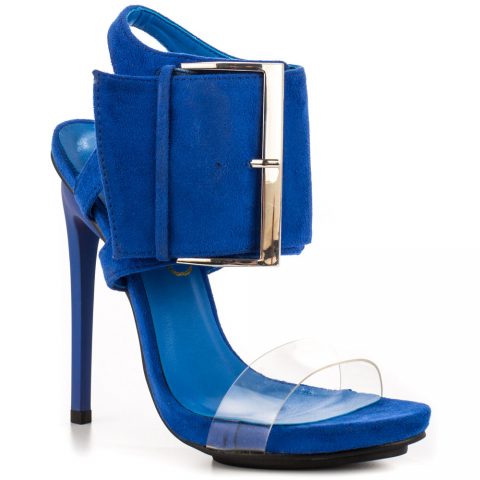 Contemporary shoe brand Privileged is tapping into the oversized buckle high heel shoe trend, with this snazzy new stiletto. The shoes seem to be inspired by a Manolo Blahnik sandal we featured recently, but comes with a much friendlier price tag. They're available in 5 different colors from heels.com for $84.99 with free shipping (UPDATE: as of March 2016 this heel is out of stock. If it becomes available again we will link it here)
.
The shoe is called Revolution and it has a 5 1/2 inch heel with a 3/4 inch platform. A transparent vamp gives a subtle nod to the see-through trend without being a full-on stripper shoe. This high heel is available in blue, red, coral, teal and black (see below for more pictures).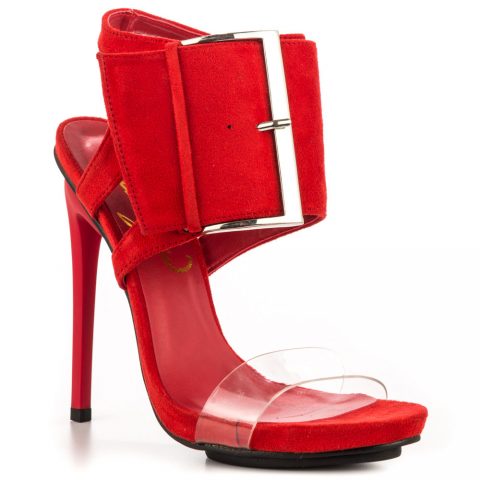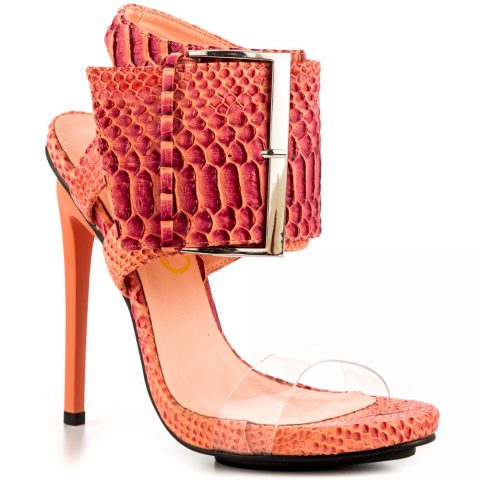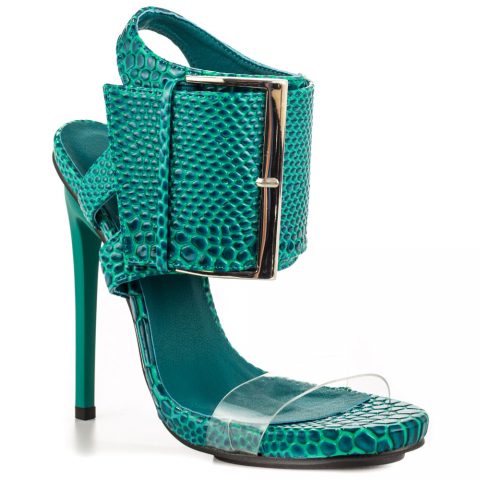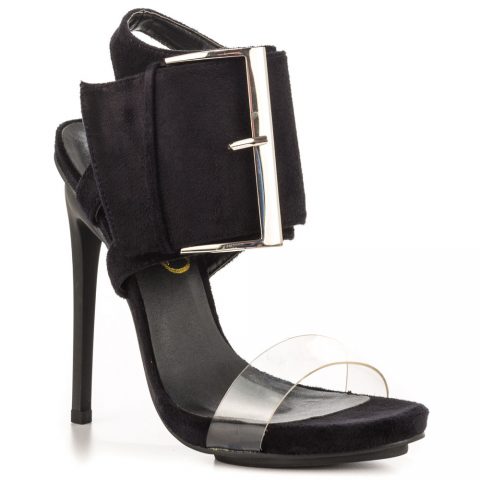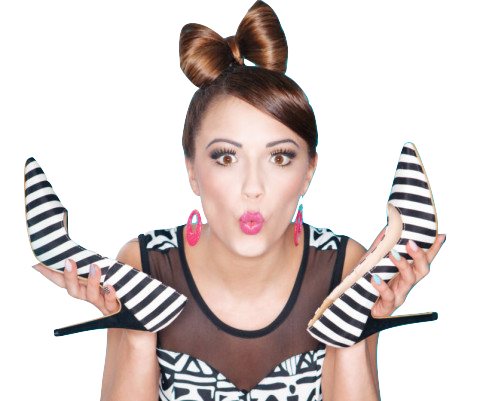 Learn to walk in high heels more comfortably
Master the skill of walking in heels without wearing them every day!