We poured a lot of love on Sergio Rossi's butterfly high heels earlier this year, but $1,150 is a lot of money for a pair of shoes. If you'd like the butterfly look but without the designer shoe price tag then bargain site Milanoo has the goods for you. The retailer has a whole range of butterfly heels for the reasonable price of $59.98 per pair. However, we have even better news because right now these stilettos are available for only $35.99 – that's 40% off!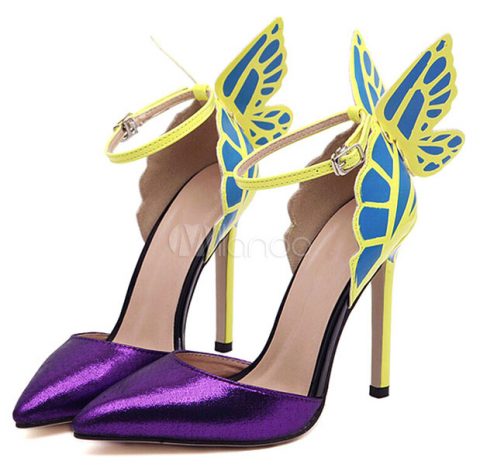 The shoes have a 4.5 inch heel and are available at the discount price in both purple and yellow. There's even better news right now from Milanoo too: to celebrate the site's 6th birthday they're doing free shipping site-wide on all orders totalling over $119.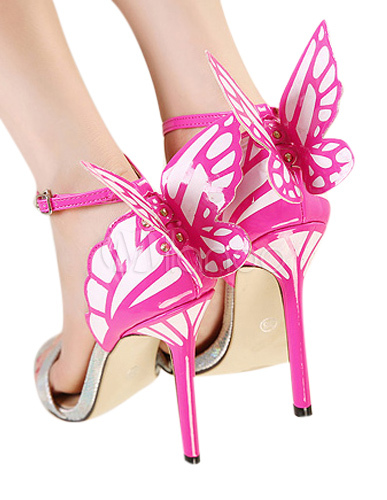 If you like the butterfly look but would prefer an open-toed shoe, then this look is also available from Milanoo for $35.99. These pretty sandals are available in a pink and silver combination (shown above) and also in a yellow and white mixture and a red and green one (pictures below).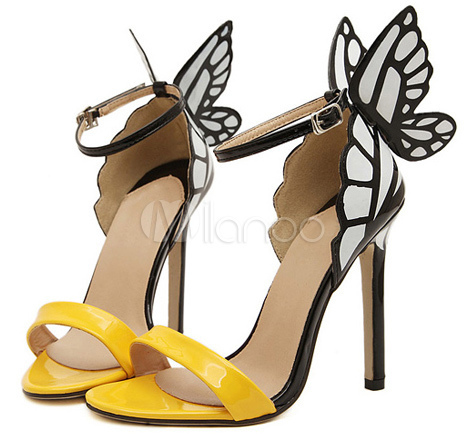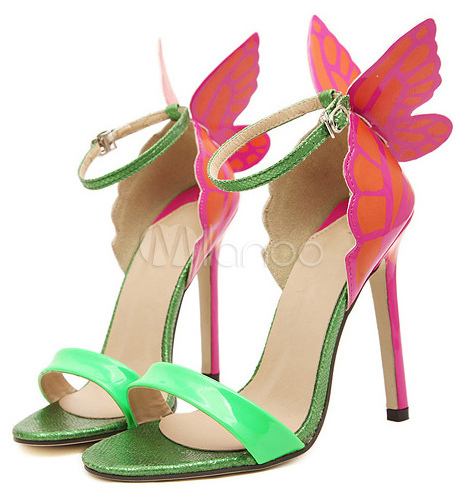 For more great high heel bargains, see our bargain of the week section.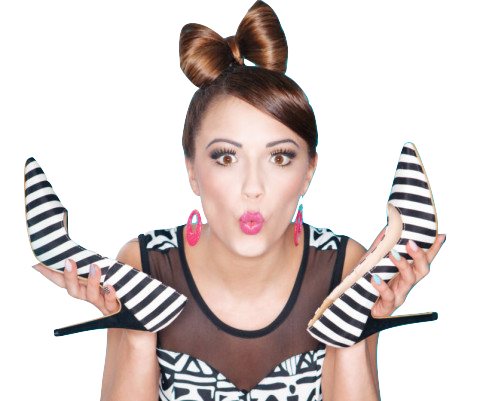 Learn to walk in high heels more comfortably
Master the skill of walking in heels without wearing them every day!