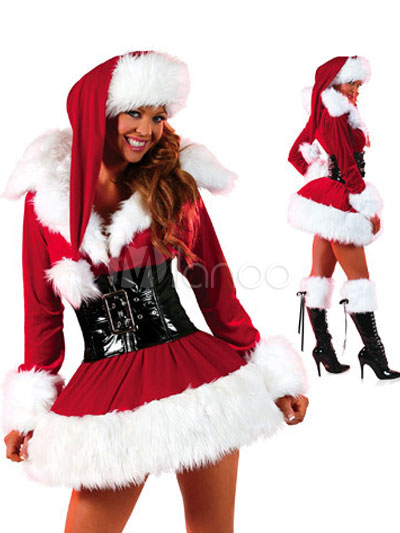 A sexy Miss Christmas outfit like this one (available for $29.69 from Milanoo – that's 30% off
) requires an equally naughty pair of Sexy Santa shoes. Stilettos may not be all that practical for delivering presents, but Sexy Santa would not be seen dead in a pair of old flats, particularly not during the holiday season.
Fortunately Milanoo also has a wide range of high heels appropriate to go with this hot Miss Christmas costume. Check out our top picks below.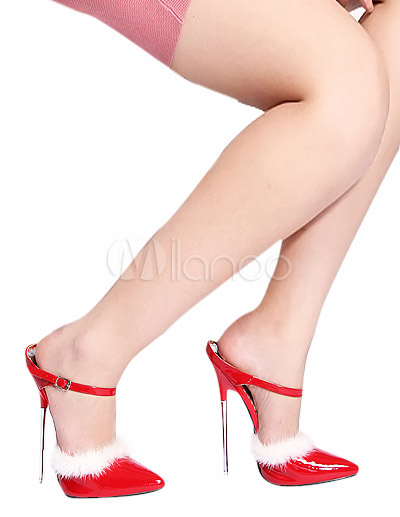 Red is the natural colour to match this sexy Christmas costume, so why not dress up in some hot red metal spike heels? These patent leather high heels have an ankle buckle and a feather trim to match the trim colour of the costume. They're available at Milanoo for $74.99.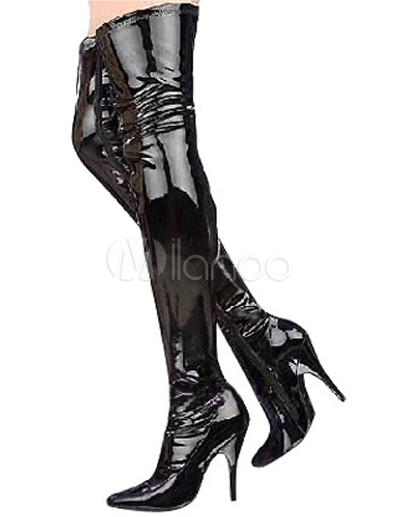 Nothing says sexy like a pair of black thigh high, patent leather boots. The beauty of this pair of, non-platform 4.8 inch thigh highs is that they can be worn with plenty of other outfits too. A great pair of boots for the wardrobe, they can be bought online at Milanoo for just $79.99
.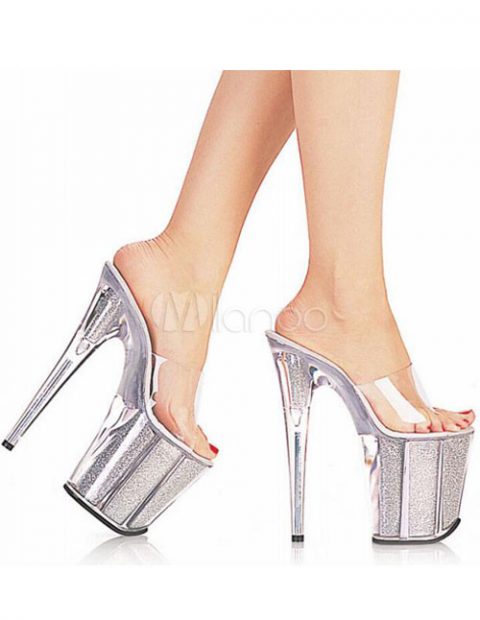 Finally, for the open-toe option we've gone big – and sparkly! It is Christmas after all! This pair of clear stripper shoes have a huge 7 9/10'' high heel and a 3 1/2'' platform. If Sexy Santa wishes to walk tall this Christmas, they're available at Milanoo for $63.99.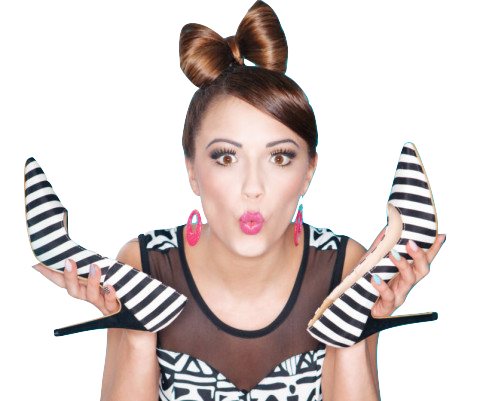 Learn to walk in high heels more comfortably
Master the skill of walking in heels without wearing them every day!