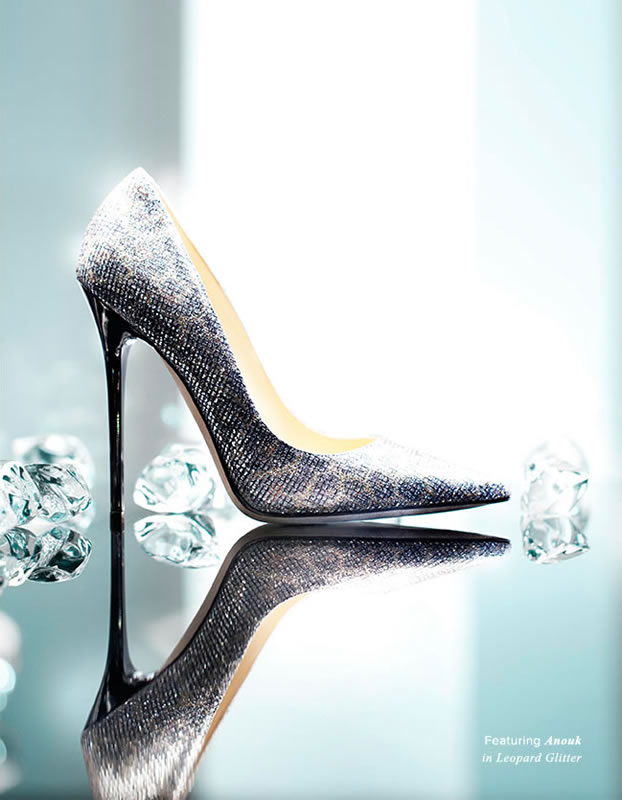 If two leading shoe designers are doing it, then we think that makes it a shoe trend. The trend we're talking about is single sole (no platform) glitter pumps. The designers who are getting into the festive spirit with this blinged-out footwear include Jimmy Choo and Casadei, with both labels glittering up their most famous shoes for the occasion.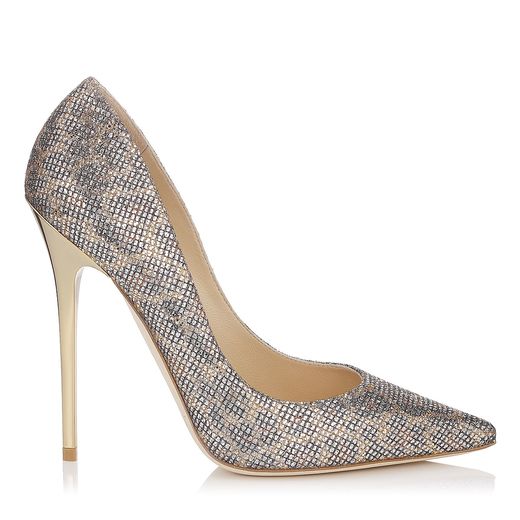 Jimmy Choo's sparkly number is the label's iconic 5 inch Anouk pump in a champagne fabric with a delicate leopard-skin effect. The Choo glitter high heel is available from Choo's own website for $625.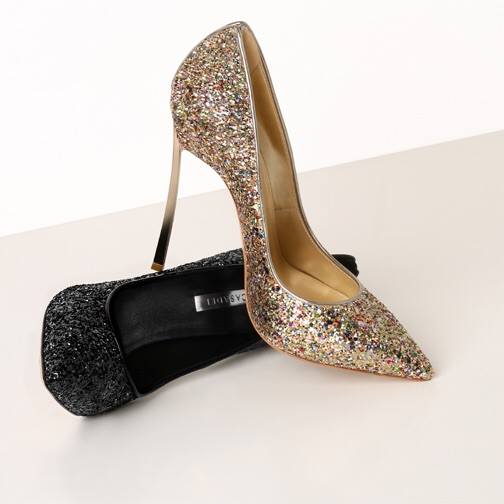 Meanwhile, Cesare Casadei has plenty of his own bling going on with his own iconic pump. The shoe in question is the Blade heel, featuring Casadei's engineering masterpiece of a 5 inch stiletto.
This laminated, mirror-leather pump has been decked out with a glitter finish and is available now from Casadei's website for $750
.