Gianmarco Lorenzi's mission statement is to create dreams on women's feet. He's been doing that for over 30 years, finding particular fame with the double platform look featured here.
So much so that the indented Lorenzi platform was rapidly copied in stripper shoes.
Many of Lorenzi's recent creations have incorporated the double platform, including the Daisy leather sandals embellished with  yellow gold Swarovski crystals from the Black Label range.
They're currently on sale at Gianmarco Lorenzi London for £440.
Despite being a celebrity favorite, Lorenzi maintains a low profile. The only Gianmarco Lorenzi quote we could find online was this one:
The perfect shoe is a result of a delicate balance between fashion and my personal idea of femininity.
This unmistakeable look from an iconic brand makes it one of our five most iconic high heeled shoes in the world right now.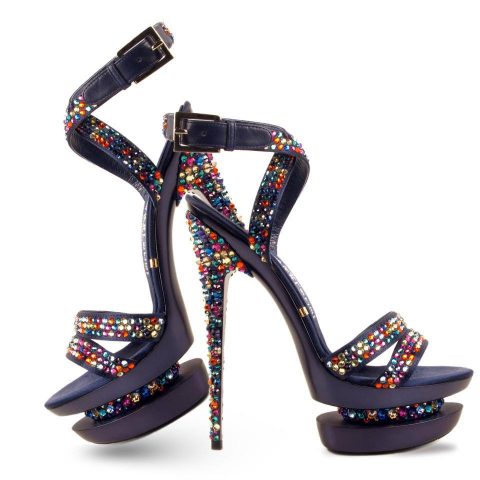 Gianmarco Lorenzi's iconic double platform heels are one of the five high heeled shoes you should own before you die.
To see the others, take a look at the shoes we've rated as the best five high heels in the world ever.