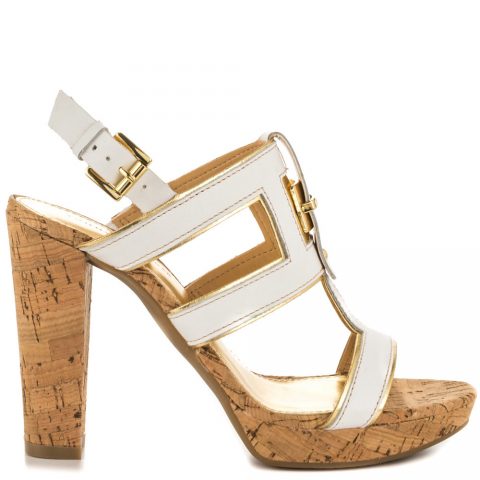 Every year about this time we seem to run a story asking whether the shoe trend for cork high heels has returned. Perhaps it never really goes away.
Anyhow, the inspiration for raising the issue this year comes from Tommy Hilfiger in the form of the Edessa cork-soled high heel sandal. This new season heel has a strappy leather upper and a 4.5 inch cork block heel, on a 0.75 inch platform.
UPDATE, MARCH 2018: these cork heels from 2015 are no longer available. However cork continues to be in vogue for heels still. You can check out the range of cork high heels available through our Zappos affiliate link for the latest cork heels.