Simple but sexy! Mules are the shoe craze that won't slide away.
Practical, sassy and with a bundle of attitude, the mule is a quirky, low-maintenance style. It embodies the casual "Oh I just threw this on" look to ramp up sartorial credentials effortlessly.
The most delicate and alluring mules have only a single, thin strap over the toes. An extremely curved sole then bares the arch of the foot completely, as seen here (buy these mules now via Milanoo – affiliate link).
\From a trend perspective, it may have taken forever, but high heeled mules are finally here to stay.
These backless beauties have slid effortlessly on-trend and off again since Marilyn Monroe first slipped her famous feet into a pair in the 1950s. But until now the mule has been a controversial – and fleeting – part of mainstream fashion.
At its simplest, a mule is just defined as a backless shoe – and they can be worn by both women and men. Of course it is high heeled mules that are the sexiest.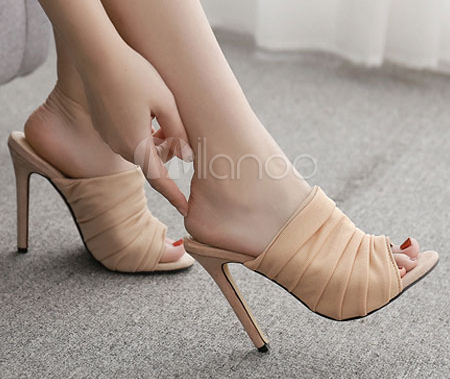 The prettiest mules of all have an open toe to display a perfect pedicure – like the apricot mules above from Milanoo (disclosure: affiliate link).
Mules may be simple but they have long been polarising. Christian Louboutin regards the mule as his favorite shoe but the equally famous Manolo Blahnik has described them as "stupid". Surely that is tongue in cheek as Manolo has been selling mules for years!
Peggy Bundy briefly revived the bedroom mule as daily fashion in the 1980s, but it was only to be deliberately tacky. Sex and the City brought mules to the streets in the '90s but they faded as quickly as they came.
So what has changed now?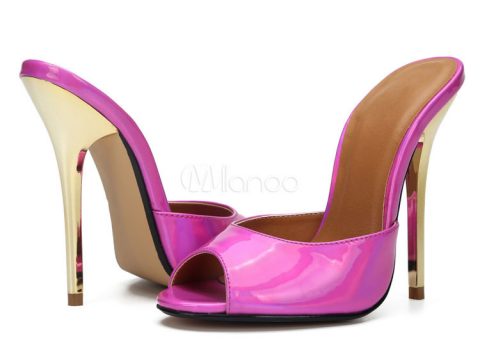 Image credit: online retailer Milanoo (buy mules through our affiliate link).
We first noted that the mule was having a "moment" back in 2014, when top end designers and brands such as Manolo Blahnik, Giuseppe Zanotti, Jimmy Choo, Alexander Wang, Stuart Weitzman, Prada, Fendi and Gucci all had mules in their collections.
Since then, the trend has continued and has been going strong for nearly six years. Seventies inspired mules, block mules and double strappers  have all been embraced by design houses in recent years.
And thanks largely to Kim Kardashian, even clear heeled mules have gone mainstream.
This all suggests that the mule's re-rise is no passing fad. The "clack-clack" sound of these unique shoes is surely here to stay.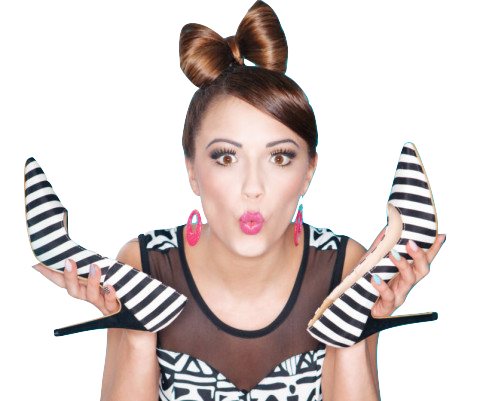 Learn to walk in high heels more comfortably
Master the skill of walking in heels without wearing them every day!