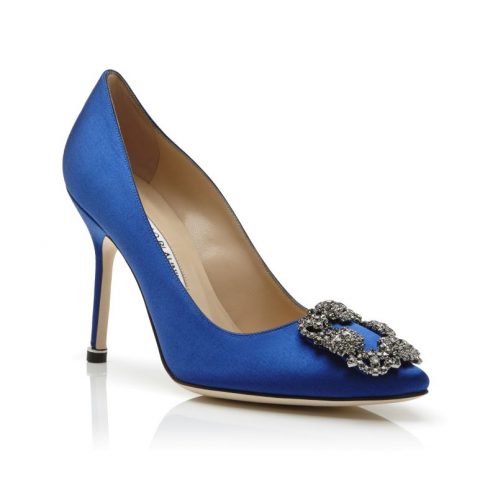 Hangisi by Manolo Blahnik is the heel which Sex and the City fans will remember was used by Carrie's boyfriend Mr Big to propose to her in the first SATC movie.
Carrie famously went on to wear the pump as her wedding shoe and the world went mad for it.
It's now over 20 years since Sex and the City first aired and a decade since Carrie Bradshaw's blue Hangisi wedding shoes first appeared.
Hangisi is now truely iconic and in this post we look at the full history and detail of this legendary shoe.
Carrie Bradshaw loves Manolo Blahnik!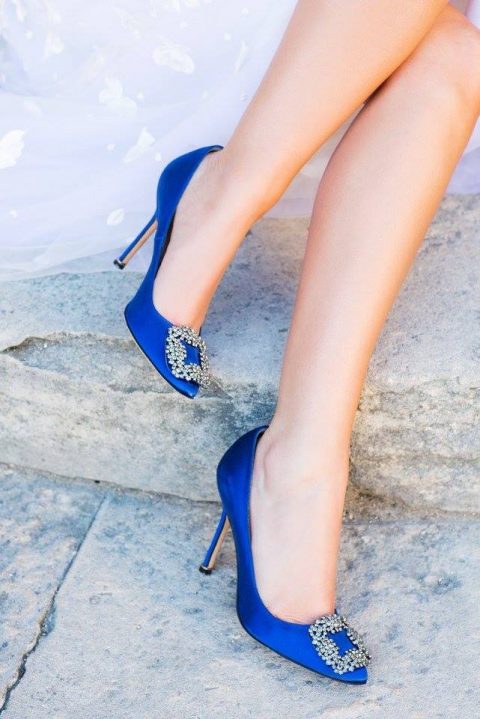 Manolo Blahnik's shoes had long played a recurring guest-star role in the SATC TV series. Who could forget the Manolo Blanhik's Campari– a high heeled black patent-leather Mary Jane shoe that Carrie Bradshaw discovered in the Vogue accessories closet ("I thought these were an urban shoe myth")?
Then there were the strappy Manolo Blahnik sandals that Carrie has stolen by a gun-toting mugger in New York City. Carrie accepts that the mugger can take her Fendi baguette and even her ring and watch but what really riles her is having to hand over her strappy Manolo Blahnik sandals: "I get them half price at a sample sale," she protests, but it is in vain.
In the 2008 SATC movie, Manolo Blahnik's shoes graduated from bit-part to a true starring role. In the movie, Big breaks with tradition and proposes to Carrie with a pair of stilettos rather than a ring. The stilettos were, of course, Manolo Blahnik's Hangisi in blue satin.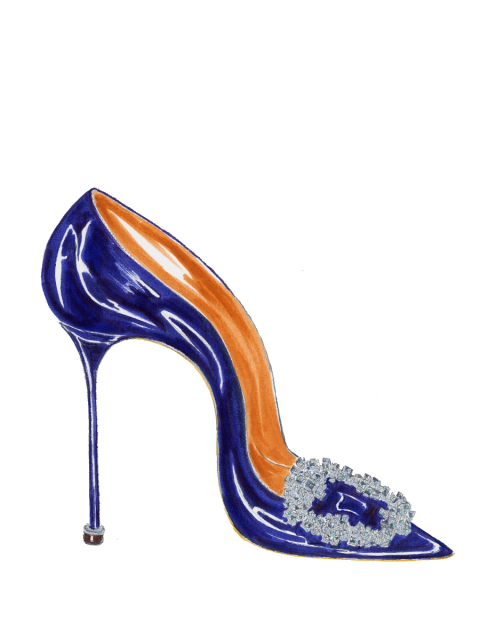 Carrie goes on to be married in the shoes, and brides everywhere went ballistic for them for the next decade. In the process they made Hangisi one of the most iconic wedding shoes on the planet. Something blue, indeed.
Not that Blahnik saw it coming, or that the shoe is a mere bridal heel. "It's torture — it's a horror story. It just goes on and on," Blahnik joked to Footwear News in 2018 about the Hangisi obsession on the shoe's tenth anniversary.
"It's one of those things that I cannot explain, but I do thank God for it. I never do things thinking they are going to be iconic. It was just a coincidence."
The origins and inspirations of Hangisi by Manolo Blahnik
Hangisi may be a simple, classical 4.5 inch pump but its feature is hard to miss: a large, ornate square buckle sits on the toe of the shoe, prominent and proud.
Believe it or not, the shoe wasn't even produced in its now iconic blue shade to begin with. Manolo Blahnik actually created Hangisi as one of many shoes for his Spring / Summer collection of 2008. It originally came in just three satin colors: pink, green and plain old black.
Then Sex and the City came knocking and the designer developed the exclusive sapphire blue shade specially for the movie.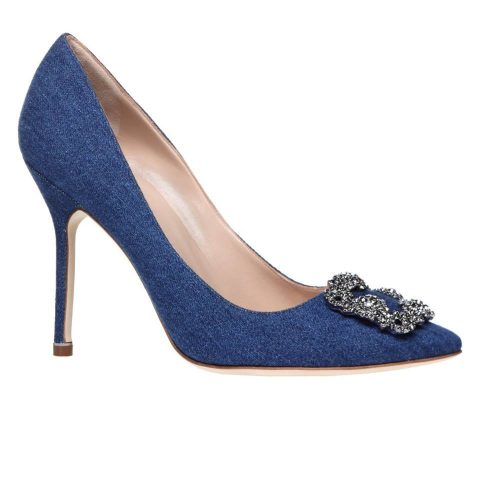 Fast-forward 10 years and Hangisi has been made in over 100 colors, including pink, liliac and yellow satin. Other looks that Hangisi has sported over the years have included blue denim and red gingham.
One thing hasn't changed though: the shoe's key feature remains the dazzling and ornate crystal buckle perched on the toe.
Each pair of Hangisis is painstakingly handmade in Italy, and each buckle is made up of 144 separate stones. Perhaps this accounts for some of the price-tag: "regular" Hangisis (such as the blue satin) cost around $995; special editions are well into the four figures.
These days the brooch is made from Swarovski crystals, bound to a satin backing. The whole item is then carefully sewn in place using monofilament, a clear single-fibre thread which looks like fishing line. (An easy way to tell if Hangisis are fake is if the broach is glued on or attached with metal fasteners.)
Hangisi turns 10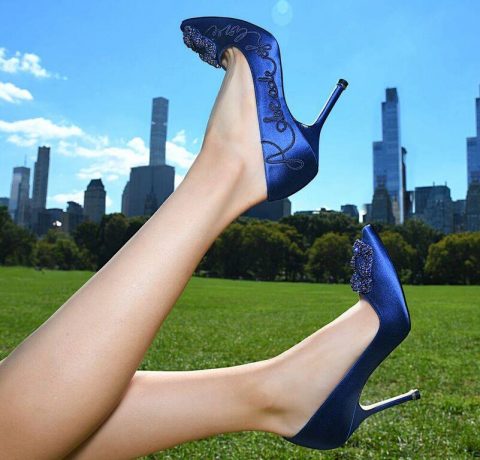 For the shoe's 10 year anniversary, Blahnik developed special editions paying tribute to New York City. They included a pink version called the Cosmopolitan. Another variation displayed a street map of Manhattan which had features such as 6th Avenue and Central Park.
The label even held a 10th birthday party for the Hangisi in its midtown Manhattan store in November 2018. Manolo himself didn't turn up – he lives in England – but the guests did include the "real life" Carrie Bradshaw in Candace Bushnell, the author whose columns were adapted into the Sex and the City series.
Jewels are the key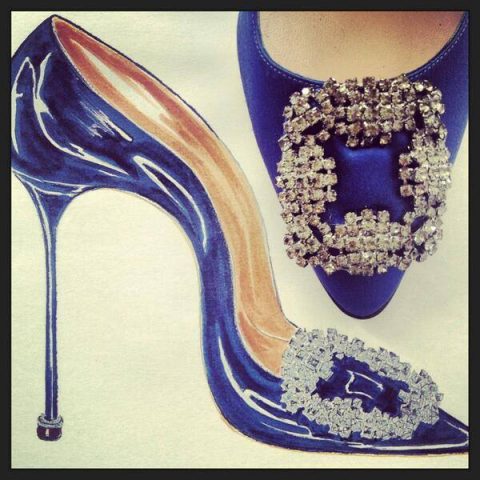 Perhaps Hangisi's enduring success can be put down to the fact that it encapsulates many of the elements that have made Manolo Blahnik so beloved over the years: classical styling, luxurious materials and, of course, a jewel feature.
Manolo Blahnik found the original buckle on one of his many trips to Italy, where all his shoes are made. The buckle served as inspiration for a shoe, or so the story goes.
Hangisi is a shoe of the world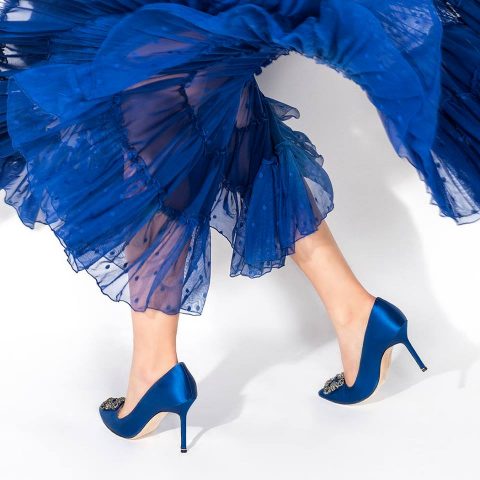 Other influences are also apparent in the shoe. Manolo Blahnik had just come back from Turkey at the time he was designing his Spring / Summer 2008. At the time he cited the local architecture as a design inspiration for the collection.
And the shoe even has a Turkish name: Hangisi is Turkish for "which one".
The French may also have had a hand in the shoe's creation. For its 10 year anniversary in 2018, Manolo traced the inspirations behind Hangisi to the Emperor Napoleon: "The Hangisi was inspired by Napoleon I, Josephine and Pauline Bonaparte. I adore this era in history and the opulent ways in which the family dressed."
If Manolo Blahnik is to be believed then the shoe also had Italian and African influences. He told Footwear News that one inspiration came from an exhibition by the Italian painter Giovanni Boldini which Manolo saw in Palermo: "He painted European society ladies in the late 19th and early-20th centuries, and I noticed some of them had buckles on their shoes.
In the same interview, Manolo claimed that North African babouche slippers (a traditional leather slip-on) were also an influence for Hangisi! Such a simple shoe, with complicated roots.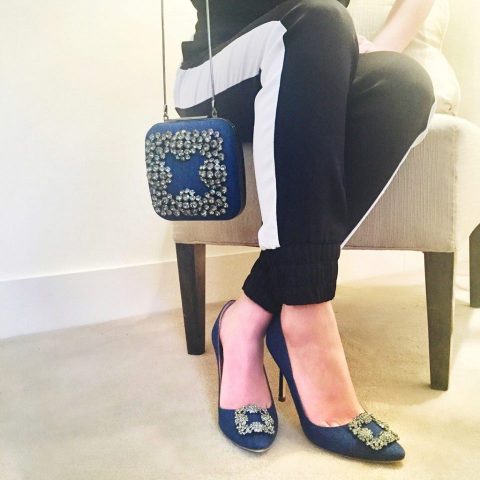 In 2018, Footwear News reported that the Hangisi style made up a significant portion of the shoe business of luxury department store Bergdorf Goodman. Unsurprisingly, the blue satin Hangisi continues to be the most popular of all.
With an ability to claim Italian, Turkish, French and African heritage, and made famous in New York City – where you can find the entire world on an island – perhaps it is no wonder why Hangisi is famous around the planet. Beautiful, timeless and elegant, Hangisi by Manolo Blahnik is a truly iconic high heel.
Image credits: Manolo Blahnik.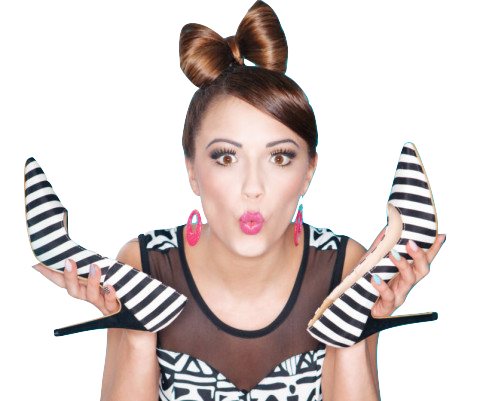 Learn to walk in high heels more comfortably
Master the skill of walking in heels without wearing them every day!