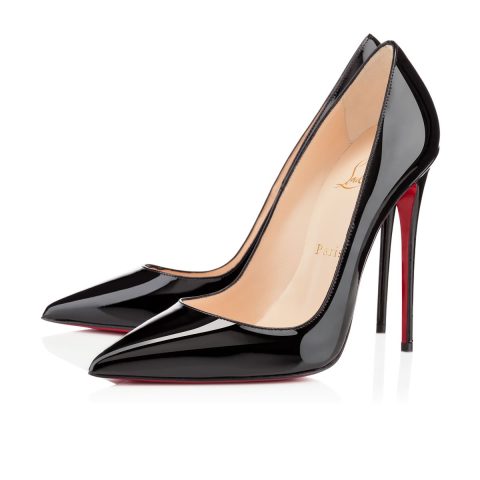 Christian Louboutin's So Kate is a low cut, patent leather pump beautifully balanced on a spiky thin 5 inch stiletto. It is perhaps not surprising that this iconic heel is such a looker: the shoe was created for and named after one of the most famous bodies on the planet: supermodel Kate Moss!
The inspiration for So Kate was indeed no less than the willowy Kate Moss, who had long had a closet overflowing with Louboutins. For many years Kate's favorite "go-to" shoe was Louboutin's classic black Pigalle, which debuted in 2004. She has been photographed in Pigalle endlessly and has confessed to owning countless pairs.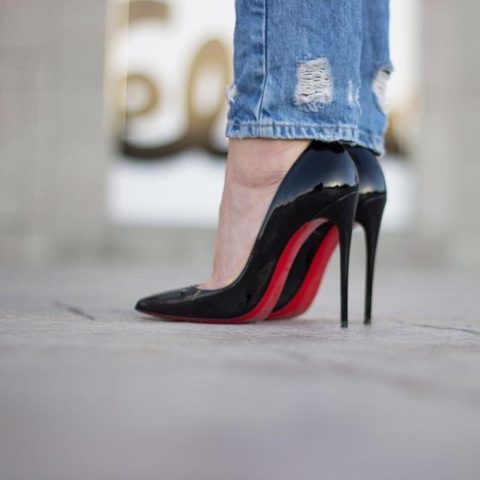 Fast forward to 2011, when Christian Louboutin was fitting Kate with shoes for her wedding celebrations The designer became inspired and decided to make a shoe which was just perfect for Kate (incidentally, the important word here is wedding celebrations: for the actual wedding ceremony, Moss stepped out in a pair of Manolo Blahniks).
Louboutin reshaped the model's favourite Pigalles, lengthening the points of the toes, closing in the front of the heels and making the stilettos themselves pin-thin.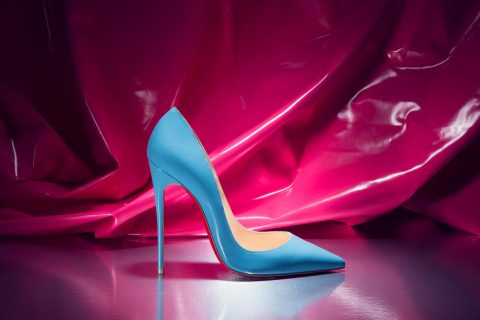 He named the shoe "So Kate" in Kate Moss's honour, and it was introduced for the Fall / Winter 2013 season. Showing his customary self-confidence, Louboutin immediately declared that So Kate was sure to gather a following just as devoted as Pigalle.
The following year Louboutin remodelled Pigalle, increasing the amount of toe cleavage in that pump and leaving So Kate as the more "modest" option as far as this cleavage is concerned. Before that, it was difficult to tell them apart.
However one very big clue is the heel: So Kate's is extremely thin and sharp compared to Pigalle. Also, while Pigalle comes in a number of more modest heel-heights than the 5 inches in which it debuted, So Kate has only the 5 inches.
Louboutin himself has been quoted as saying that he views So Kate as "having the ideal heel height". Which is easy to say if you don't have to walk in them.
So, how is So Kate going all these years later? It hasn't overtaken Pigalle, but So Kate is still very popular and regarded by Louboutin as a staple of the brand.
The shoe has been produced in many colors and materials over the years (although black patent leather remains the most popular version). In fact, in 2014 Louboutin produced So Kate in 5 different shades of nude. These ranged from a very light brown to a chocolate color.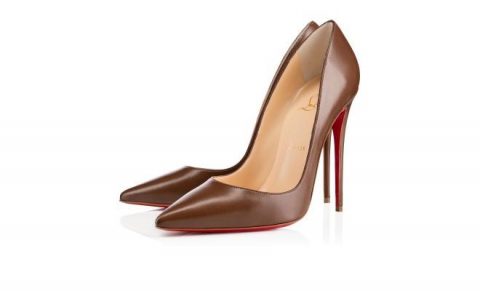 But who better to ask than Kate Moss herself? Talking to W Magazine in 2017, the evergreen model said that So Kate are currently still her favorite item of clothing. When asked about the shoes, she said:
I used to wear his shoes all the time, and then he changed them and made the heels a bit thicker. I wanted a thin, proper stiletto. He made them that way in every color and every skin, and he named the style So Kate. The shoes are like jewelry.
Kate is not the only one. In 2019, So Kate is a go-to heel for the likes of Melania Trump, Khloe Kardashian and Jennifer Lopez. This is one iconic high heel that is here to stay.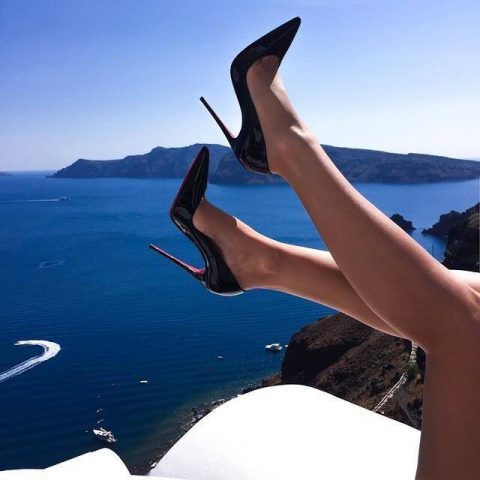 Image credits: Christian Louboutin