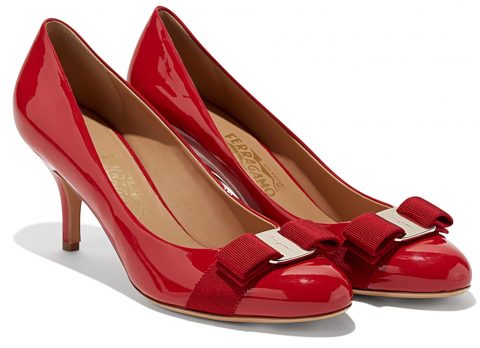 A timeless classic, Vara by Salvatore Ferragamo is unquestionably the brand's most famous shoe. Even if you haven't heard its name, you may recognise it instantly. And fall in love.
Vara's signature feature really is hard to miss: the shoe's magic touch is a simple gross-grain bow at the toe, with a logo-engraved gold plaque in the middle. The logo, quite simply, says "Ferragamo".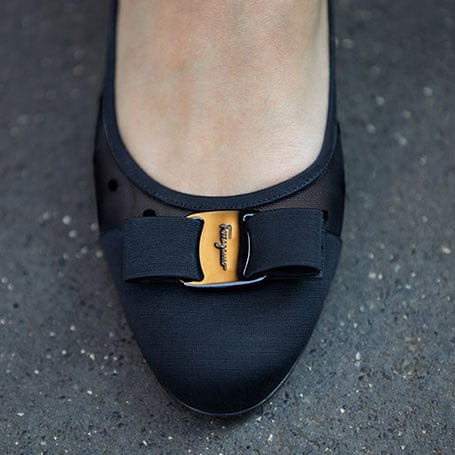 The Vara pump may bear his famous name but Vara was actually designed by his daughter, Fiamma Ferragamo, the eldest of Wanda and Salvatore's six children.
By the time of her father's death in 1960, Fiamma was the creative force of the brand. Although she was only 19 when Salvatore passed away, she had worked under his guidance for a year.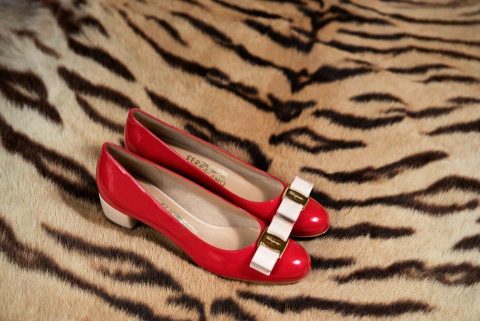 Such was his confidence in her, Salvatore had even left the design elements in the business in Fiamma's hands while he sought cancer treatment in the United States.
Ferragamo's early passing meant that he never lived to see a pair of his brand's most popular shoe. He died nearly two decades before Fiamma designed Vara in 1978.
The classic elegance of the patent leather or calfskin round toe Vara shoe has not been lost since its design. In fact, over one million pairs of Vara have been sold since the shoe first rolled off the Ferragamo production line.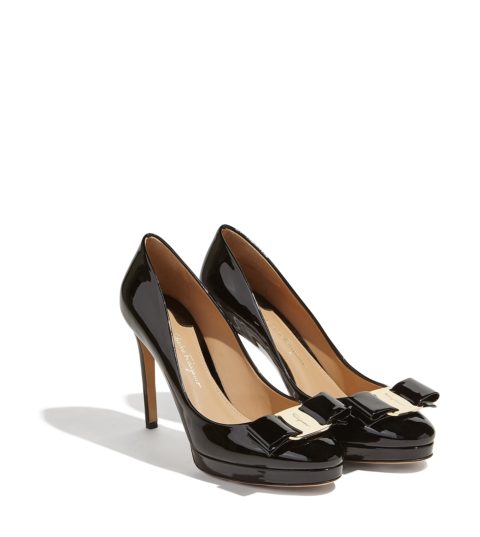 The modest mid-height heel might be a signature feature of these famous shoes, but the brand knew it was on too good a good thing to stop there.
Ferragamo created a whole range of Vara pumps including some with much higher heels. Handbags and belts were added to the range, each featuring the iconic bow.
And in 2007, Ferragamo added "Varina", which it considered as the flat sister of the Vara.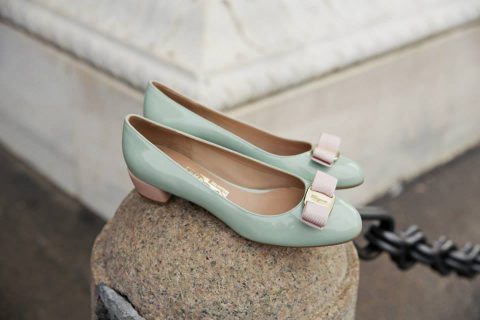 In 2013,  Ferragamo launched a special online project – L'Icona -to celebrate the pump's 35th anniversary. The project allowed customers to customise their Varas, by choosing the color of the bow and the body of the shoe.
They could also choose a silver or gold Ferragamo disc for the front of the shoe, and even have their initials etched into a small metal plaque which was glued to the sole.
Now past 40 years, Vara shows no sign of slowing down. Its simple elegance continues to both enchant and entice. Vara is both a throwback to the 60s and a timeless classic all in the one shoe.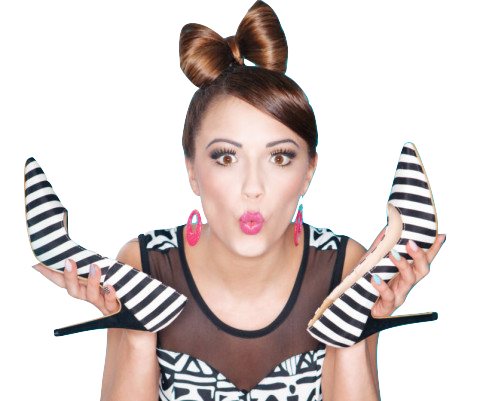 Learn to walk in high heels more comfortably
Master the skill of walking in heels without wearing them every day!