Zipper stiletto sandals by Pleaser
$50.95
With an edgy, cool and flirtatious vibe, Pleaser's Domina 119 zipper heels are perfect for a pool party or a hot night out. They're also great for a hot night in of course whichis why they're in our naughty shoes collection!
This shoe has been popular for the best part of 20 years, and regularly appears on lists of Pleaser's best-sellers. But what we love about it most is that it has a 5 inch heel which means it can double for both the bedroom and the ballroom.
(You may see this shoe referred to as having a 6 inch heel – including in the fun video below – but reviewers confirm that it is really a 5 inch stiletto.)
With their zip-inspired straps, Pleaser's Domina 119 zipper heels are downright trendy and just plain fun. Indeed we thought they inspired a vastly more expensive Giuseppe Zanotti heel a few years back.
Description
Watch as Nataleigh from the Shoes Of Hollywood Shoe Shop takes on Pleaser's zipper sandals!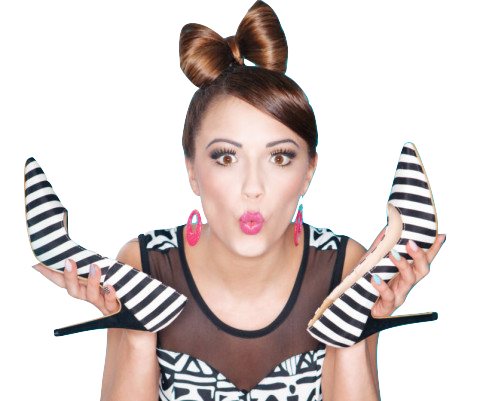 Learn to walk in high heels more comfortably
Master the skill of walking in heels without wearing them every day!