Manolo Blahnik has announced a deal with Kurt Geiger to manage and create high heel boutiques in Harrods and Liberty in London. The move means that Blahnik's Chelsea store will not longer be the only place where women in the UK can buy Manolo Blahniks.
"I am very excited that my shoes will reach an even broader audience through Kurt Geiger in Liberty and Harrods," the designer said.
The move has been a long time coming for Blahnik. In 1973 he took a loan of  £2,000 and bought out his former employer, the boutique Zapata. Blahnik began selling shoes from Zapata's former store in Old Church Street, Chelsea where he has remained ever since. Despite the brand's rapid worldwide expansion – Blahnik opened his first US shop on Madison Avenue, New York 1979 – the Old Church Street shop has remained the UK's flagship – and only – place to buy Manolo Blahniks.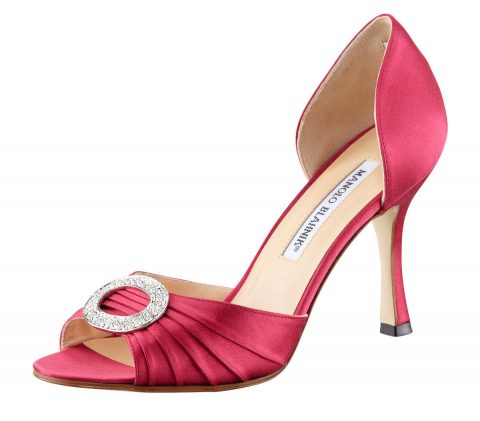 The terms of the deal with Kurt Geiger see Blahnik provide the shoes but the retailer will create and manage the boutiques. The deal will  include a 300 sq foot boutique in Harrods, and an expansion of the Manolo Blahnik range stocked in Liberty to include footwear (the store already stocks non-footwear Blahnik accessories). The Harrods store will open in time to carry the autumn/winter 2012-13 collection.
For those Blahnik-lovers who don't have a retailer nearby, getting your hands on a pair remains sometimes challenging. The heels are available online from some retailers though, including these iconic bejewelled d'Orsay heels. They're available from Bergdorf Goodman for US$755 (international orders must be placed by telephone not online).