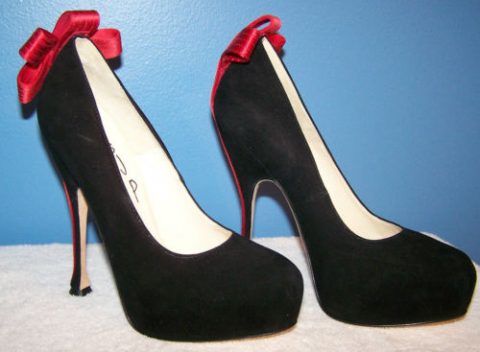 New York's Lancaster Opera House is running its fourth annual "Kick Up Your Heels" fundraiser auction. Over 40 pairs of celebrity autographed heels – including these Brian Atwood pumps worn and signed by Sarah Jessica Parker – are now available on the ebay site.
SJP's high heels will be open for bids for the next six days or so, and more pairs of celebrity heels will be added each day this month.
Over 75 pairs of celebrity heels will be available during the fundraiser. All money raised will go towards the programming and development of children's workshops at the Lancaster Opera House, a non-profit performing arts and community centre. Some other heels currently available for bids are pictured below.
Jenny McCarthy's pink Marc Jacobs high heels: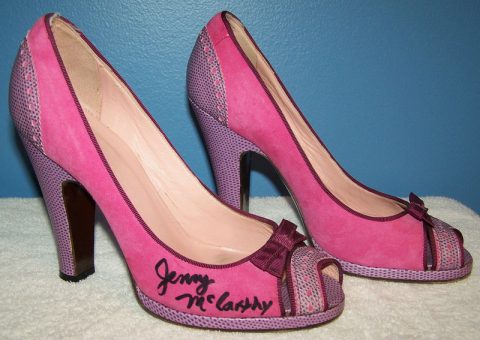 Mayim Bialik's strappy Aldo high heels:
Paula Abdul's Report Signature wedges:
Melissa Joan Hart's navy LAMB pumps: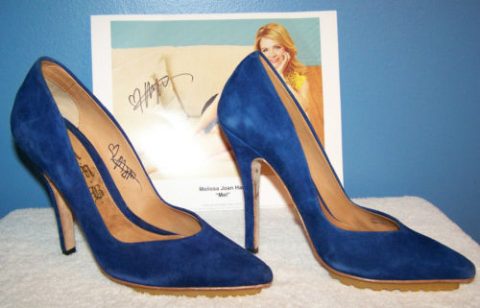 Marie Osmond's pink Christian Louboutin high heels: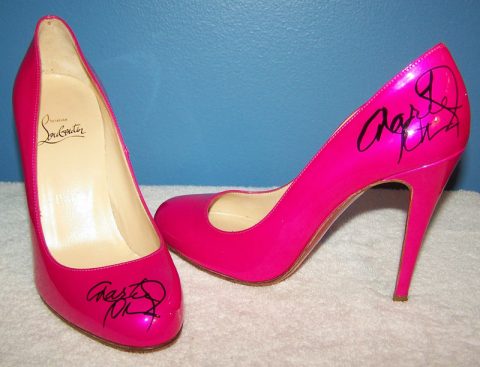 Twiggy's black peep-toe heels, from the supermodel's own twiggy LONDON collection: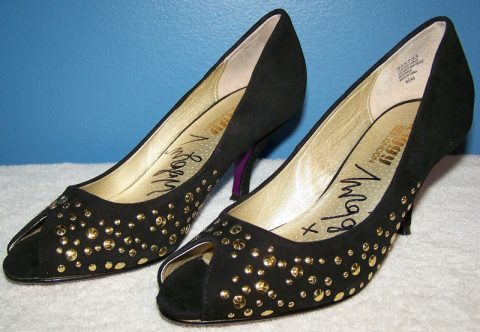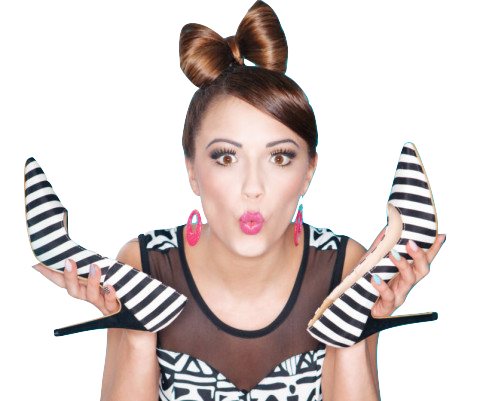 Learn to walk in high heels more comfortably
Master the skill of walking in heels without wearing them every day!