The Gianmarco Lorenzi Spring / Summer 2012 collection is finally here, and it doesn't disappoint. The collection was promised as far back as November 2011, but it seems to be proving that good things may take time.
The collection is split between bright, single-color heels and others that are have half the colors of the rainbow or more. Both make bold statements in their own special way of course.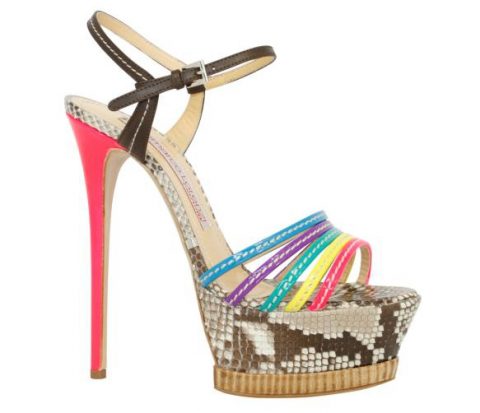 As you might expect with this collection, there's little escaping from the Gianmarco Lorenzi trademark pencil heel – very thin, very tall and very beautiful – but there are some wedges and we've even included a picture of some below.
See the pictures below for some more highlights of the collection, and check out the full Gianmarco Lorenzi Spring / Summer 2012 collection on the Gianmarco Lorenzi website.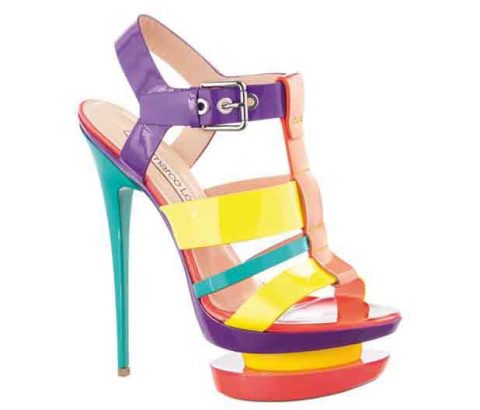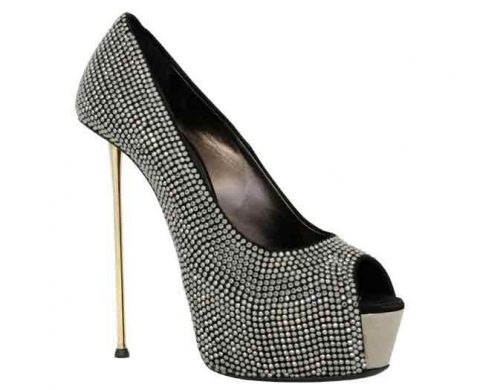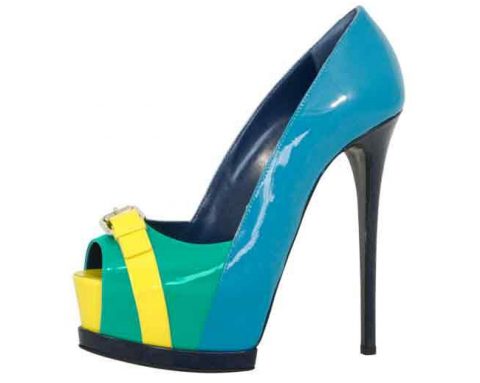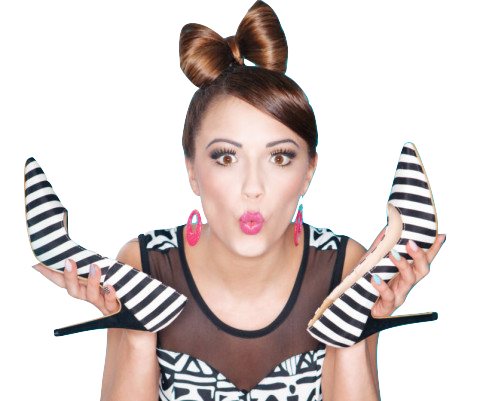 Learn to walk in high heels more comfortably
Master the skill of walking in heels without wearing them every day!