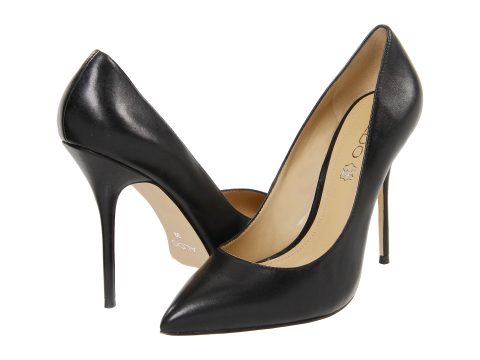 The black work pump is an essential of office attire: it goes with everything, can be worn daily and will stand up to punishment with a bold defiance. Over the years I've wrecked far too many pairs of black work pumps to count – bashing heels on every conceivable corner and scratching the leather on hidden office hazards that they never tell you about in induction.
It's not that I don't love them of course. I love them to death – for their practicality, their comfort and their magic ability to keep my ankles from twisting when running for the bus.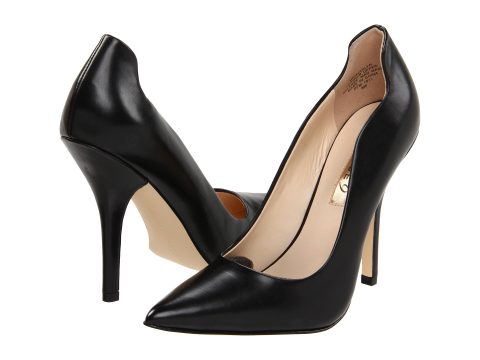 And that's the problem with black high heels – they're for work, not play. They live a hard and happy life but it is a short one compared to their glamorous designer cousins. Office heels live under the desk, not in an embroidered designer dust bag.
Feeling that another pair are coming to the end of their natural lifespan, I'm on the hunt for some new ones and comfort has to be top of my list of desired features. If my black work pumps aren't comfortable then I might as well be trekking around the office in gravity-defying Alexander McQueen party heels, or 6-inch Louboutins. And when Loubie called them "pleasure with pain" last week he sure wasn't kidding.
For me a comfortable work heel is no more than four inches high with no platform (platforms are fine, but not for every day). Some padding on the insole is also highly regarded. A leather upper is essential.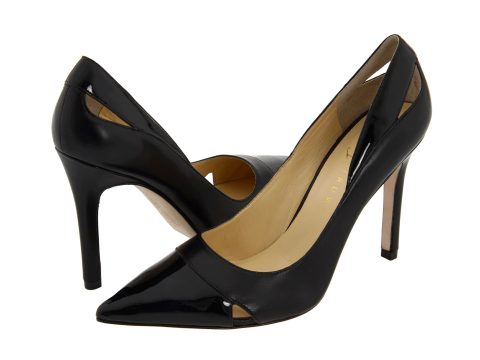 Usually I opt for a pointy style – not enough to squeeze the foot, but not too little that they look like grandma shoes either. A hint of toe-cleavage is ideal, but more than a hint says "nightclub" not office." We're going for the smart, in control and feminine  look, not desperate and dateless.
Finally, the ideal black work pump must be reasonably priced. I wear designer heels to the office too, but not every day. If I had that much money I wouldn't be at work! The perfect black work pumps I've chosen to illustrate this column are (from top to bottom):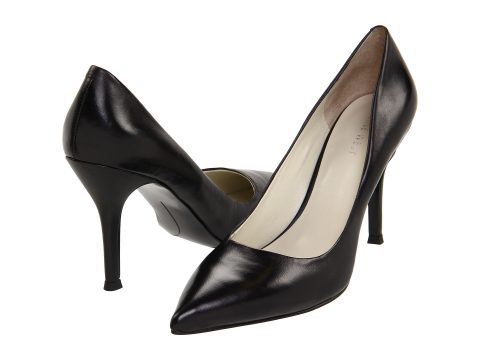 So there you have it – the perfect pair of black work pumps are comfortable, pointy and reasonably priced. Add feminine, practical, hard-working and versatile to that list and it would be rude to ask for anything more.