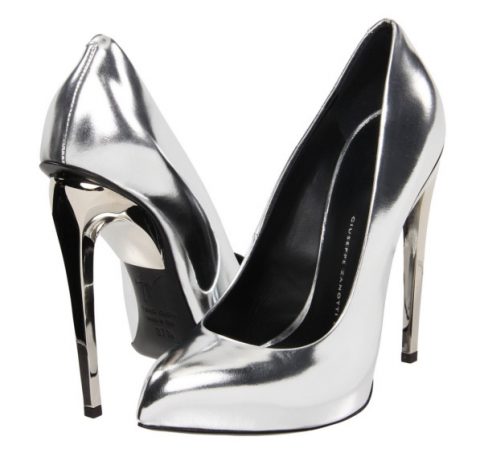 These Giuseppe Zanotti silver, mirror-effect pumps are a beautiful piece of designer shoe-making. The Zanotti styling is front-and-center with the 5 inch accented metallic heel, and the upper of of course quality patent leather (the color is actually called argento). Softened by a 0.5 inch hidden platform, this designer shoe is available from Zappos for $650. But is it possible to get a similar look for less?
For a classic, round-toed silver high heel, how about Alaina from Lumiani? This silver pump has a similar shape to the Zanotti heel, but is rather more down-to-earth in heel height. The heel on this shoe is 4 inches compared to the 5 of the Zanotti, and the platform is a little bigger too at 0.75 inch. Sure, this shoe does not have the same gloss as the designer pump – or its feature heel – but it is still a fun silver shoe for your wardrobe. The Alaina is currently on sale at Zappos for $47.99.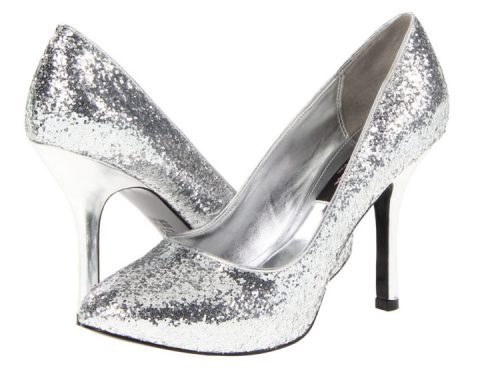 A really fun mirror-look high heel alternative can be found in these silver glitter-effect Zelda pumps from Nina Footwear. These shoes have an almond shaped toe and a glitter-covered satin upper. The covered heel is only 3.5 inches with a 1 inch platform, making it easy to dance the night away in silver. The Zelda pumps are available from Zappos for $79.