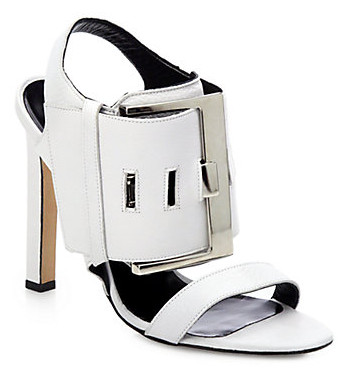 We did say that big buckles were on trend, but the maestro Manolo Blahnik has managed to surpass even our enormous expectations with the ferocious fastener on his new Martagamod sandals. It's pretty hard to go past the oversized buckle on these new white textured leather 4 inch heels, and it seems not many have. The shoes have sold out in moments at Sak's in almost all sizes, but you can add yourself to the wait list while saving up the retail price of $1,015.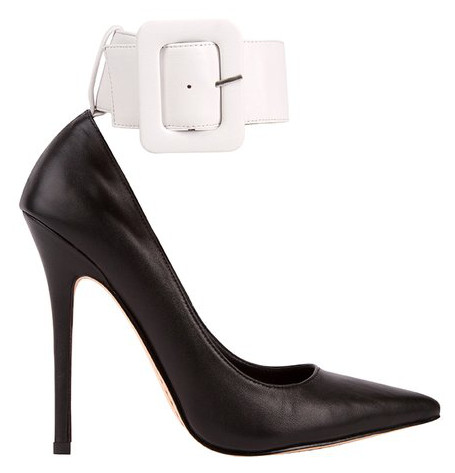 If you love the big buckle look but can't lay your hands on a pair of the Martagamods  then there are alternatives. One we like very much is the Ohio from Australian label Jaspa King. We'll be featuring this new label in an in-depth profile on HighHeelsDaily.com shortly, but for now let's focus on the Ohio.
This pointy 5 inch heel combines the oversized buckle shoe trend with the ankle cuff trend, contrasting the white of the feature strap with the black of the pump. Ohio retails from Jaspa King's website for A$349 (about US$320).