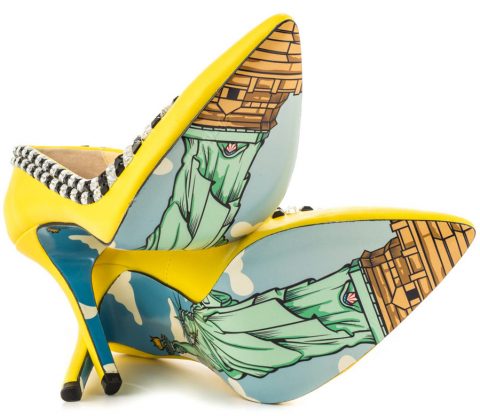 To excuse most of my eccentricities I claim that the world would be a pretty dull place if everyone liked the same things. It would look pretty dull if everyone wore the same things too.
There are places where this still happens – places like schools and prisons – and they are rotten places. But most of us are able to wear basically what we want to most of the time.
One way to celebrate this welcome liberty is to ensure that your clothes and shoes are not just unique but are uniquely you. It's called being your own brand (BYOB), and it's a great way to demonstrate your own authenticity and values on a daily basis.
Being your own brand is about making your own little dent in the universe. Admire what other people are wearing, check out the latest trends and then go and do it your way.
One of my favorite celebrity shoe-lovers Sarah Jessica Parker understands BYOB and is not afraid to dress her way despite anyone else. In April 2015 SJP explained:
You can't dress in hopes that people will receive it well. The best way for me to walk out the door is when I feel like myself … Everyone is going to have an opinion and it's not my business to know it, learn it, hear it, read it or take it in. I think you should look good because you feel good.
Go SJP! Another woman who lives this ideal is Taylor Reeve. Taylor is the designer behind the funky brand Taylor Says which is on a mission to create original, badass shoes for babes everywhere.
It was seeing Taylor's new NYC taxi-themed shoes with Lady Liberty soles that inspired me to put these thoughts in writing.  UPDATE, March 2018: These heels from 2016 are no longer available for sale (ie they have sold out). If this changes, we will update this page with links.