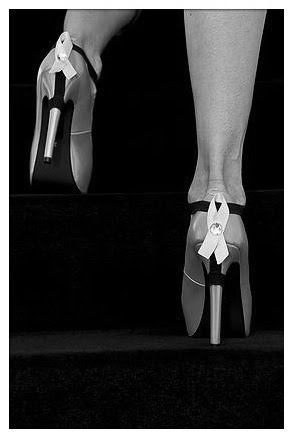 Remember the Heel Condom? Well there's yet another well-thought, but badly named product to make your life in heels a little bit happier. This go round the not-so-great name is St-Walkers – pronounces "street walkers." But, no, this product has nothing to do with being a lady of the night. Rather, they are a clever invention by bridal designer Paul Milana.
"I'd been thinking about what I term the Cinderella Syndrome which women often suffer from, when their stilettos slip off at the most inconvenient moments – usually when they're in a rush," said the designer.
So he created jewel-encrusted shoe suspenders that wrap around the shoe and the wearers ankle to prevent slipping. A clever idea, although they do change the look of the shoe completely. The item sells on eBay for £4.95 plus shipping.