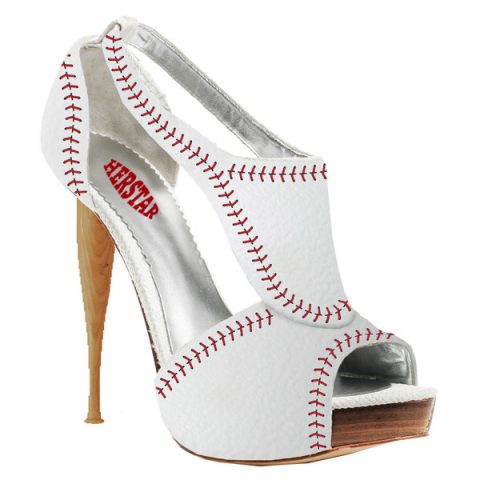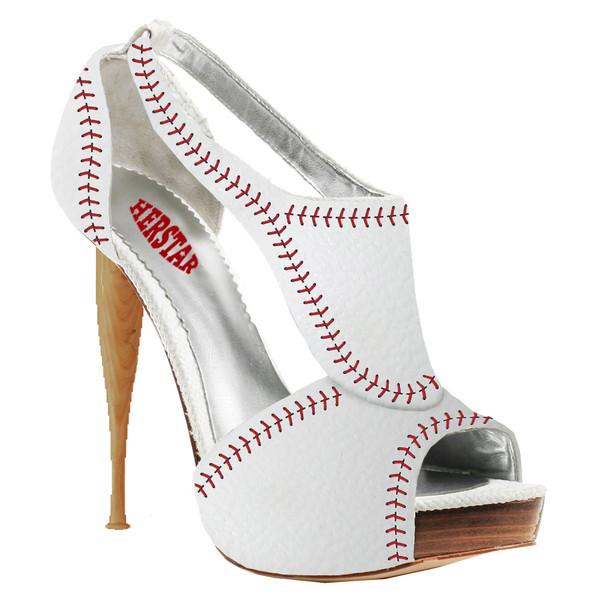 With the Major League Baseball season kicking off this weekend, it would be wrong to ignore these 4.5 inch baseball high heels from HERSTAR. The brand is known for its NBA high heels in team colors launched last year, but has now added baseball to its lineup with these sandals.
The 4.5 inch baseball bat high heel is difficult to miss, and it is complemented by an upper that is designed to look like a baseball. A 0.5 inch platform offsets the heel to make carrying beers at the ballgame less difficult.
The baseball high heels are currently available only in limited sizes from HERSTAR for $79.99 (down from $99.99).