When it comes to picking a wardrobe for an occasion like the 4th of July, one thing is clear – for shoes, the higher the heel, the better. Whatever you're planning to do and wherever you're planning to celebrate, why not show your affinity for the star spangled banner in one of our favorite red, white or blue shoes? We have compiled a photo gallery of our hot picks for your viewing pleasure below.
These laser cut, red leather open toe delights feature studs, cross over straps, buckle at the ankle and 12cm heels. £75.00 from River Island (international shipping available).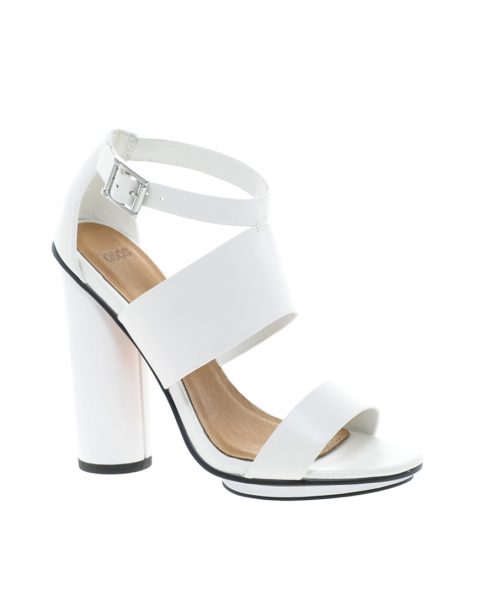 These white ASOS Hocus leeather sandles are 5 inches high but thanks to a chunky heel, are comfortable enough for everyday wear. The open toe and wide cut straps promise to add some 70s chic to any 4th July party. $84.85 with free shipping from ASOS.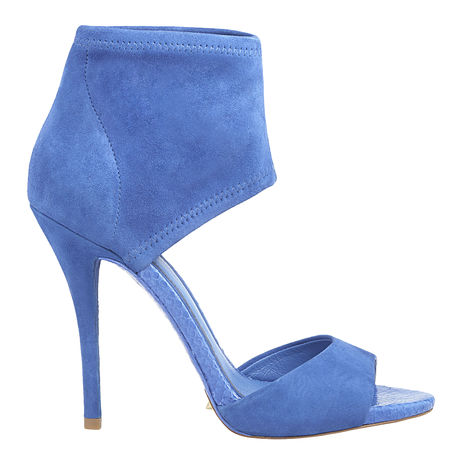 Blue suede, designer label and 4 inch plus heels. What more could a girl want?  The Correns by B Brian Atwood ticks all of our boxes.