There is something eternally chic about a nude high heel. If we were glass half empty kind of girls, we may say that nude shoes are a bit, well…. Bland. Especially when you consider all the rainbow bright, fluro colors that could be decorating one's feet. Not to mention prints, stripes, polka dots and embellishments by the bucket load. BUT we are glass half full kind of girls and let us be the first to say, nothing is cooler than going nude.
A neutral hue is a blank canvas and that makes it incredibly versatile – so a nude or vanilla shoe is one that can go with anything. That makes a nude show incredibly exciting as it can be paired with the most outrageous or classic of ensembles and like a Hollywood ingénue, never look out of place. That's good for your poor old bank account too because a nude show can be worn season after season, year after year – because it doesn't have any of the outrageous appeal of an acid yellow, it can adapt and be adapted, making the shoe more of an investment than a one season only deal.
And did we mention the leg lengthening benefits? Yes, that's right girls. If you've long since lusted after pins that even Giselle would envy, slip on one of our top nude picks and gain inches way above the 4 or 5 inches the heel supposedly measures. It's an optical illusion for  sure but trust us, once you dare to go bare, you'll never look back.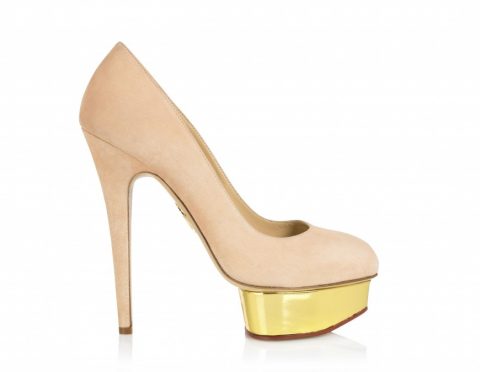 The iconic Dolly by Charlotte Olympia makes nude chic once again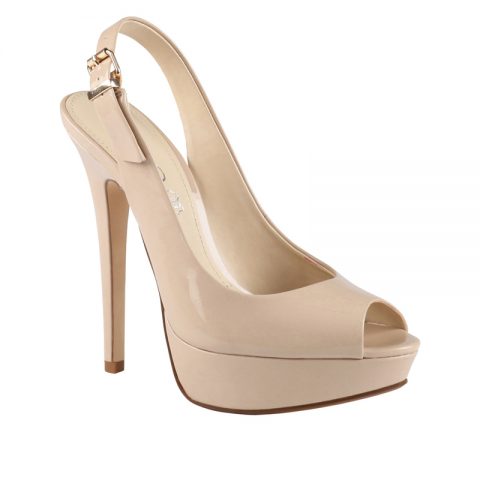 The pocket friendly Peloquin by Aldo
The sophisticated Dina in Buff, by Alexander Wang