Sneaker heels are a perennially popular kick, and today we feature a pair that are a throwback to the 1990s. The shoes pictured here are designed by Donna Karan of DKNY fame for retailer Opening Ceremony.
The high top heeled canvas sneakers are made in China of man-made materials (they have a rubber sole and captoe). With a 3.5 inch heel they're available in sizes 6 to 10 (including half sizes) from Opening Ceremony for $175.
---
Naughty shoes!
One 6 inch stiletto sandal outsells all others. This is it.
---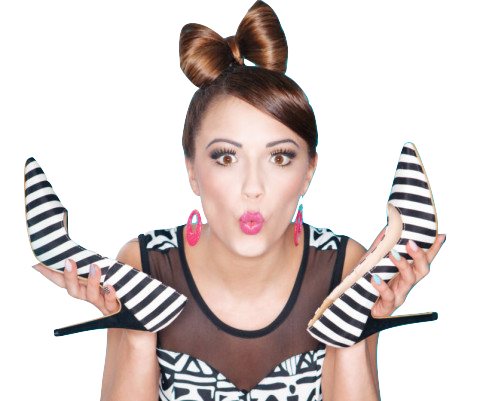 Welcome, Heel Lovers!
Do you adore high heels?
Subscribe to my free newsletter and get high on heels now!
Discover more incredible high heels