We receive a lot of requests about buying 6 inch heels online.
This guide sets out the best sites on the internet – large and small – that are selling 6 inch heels, bedroom shoes and fetish stilettos. You can find them all below (our guide was last updated in December 2020 and is regularly reviewed).
Some of the links below are affiliate links meaning we get a small percentage of any sales generated (there is no additional cost to you as the buyer). Most links are not affiliate links however.
If you have any recommendations for further sites where these towering, sexy heels can be bought please contact us and we'll add them to this guide.
Milanoo – passion for fashion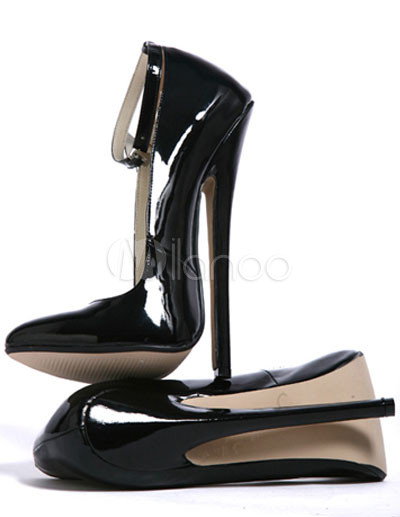 China-based Milanoo has grown significantly over the last few years to now deliver to over 180 countries worldwide. The site retails a huge range of shoes and clothing, including plenty of very high heels.
In fact Milanoo has over 900 heels in its sexy shoe range, most of which are 6 inch heels or higher.
The site carries a large range of the Chinese-manufactured Sharp Heels brand such as the 6.3 inch stilettos we've pictured here (Milanoo, $104.99).
Buying from Milanoo is more accessible than buying via the SharpHeel website because Milanoo accepts credit cards and the Milanoo website is in English (Sharp Heel is in Chinese and only accepts payments in bank transfers, so the choice of Milanoo is an easy one!).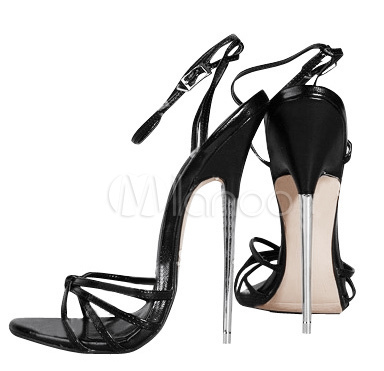 Another popular 6 inch plus heel on the Milanoo website is this black, metal-heeled stiletto sandal.
This shoe is also by Sharp Heel and also has a 6.3 inch heel. It is available via Milanoo for $98.99.
 ShoeBuy.com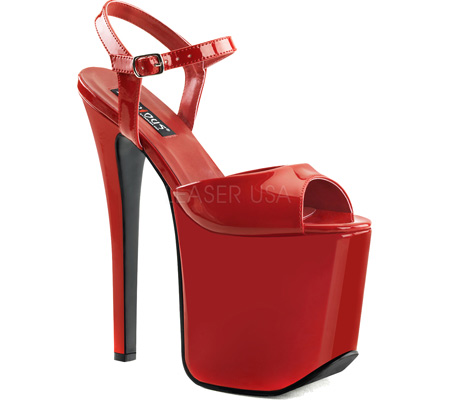 Shoebuy.com
 is one of the world's largest site for shoe lovers. The site has a huge range of high stilettos, including from the popular Pleaser, Devious and the Highest Heels labels.
One of our favorites is the Tramp platform sandal from Devious. This shoe has a 7.25 inch heel but also a 4.25 inch platform, meaning the total heel rise is really only 3 inches. Tramp is available from ShoeBuy for $61.95
with free shipping and free exchanges in the USA.
Amazon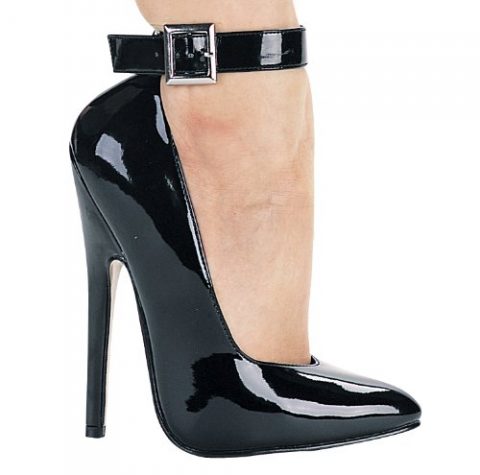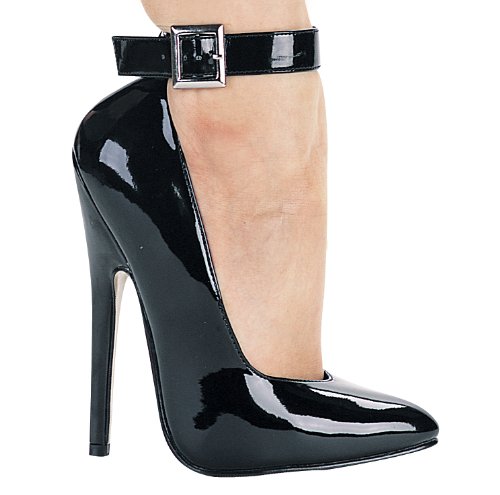 Yup, like a trusty pair of comfy shoes, Amazon might not be sexy but it is dependable, and the site is a "go to" point for 6 inch heels that are difficult to get elsewhere.
But that's what Amazon does, right? The marketplace for everyone for everything.
The heels we've spotted here are are from Ellie Shoes. They're a black, single-sole, ankle-strap pump with a ferocious 6 inch heel.
If these are the stilettos that interest you, good old Amazon.com has them available in the price range $51.09 – $69.00
.
Ali Express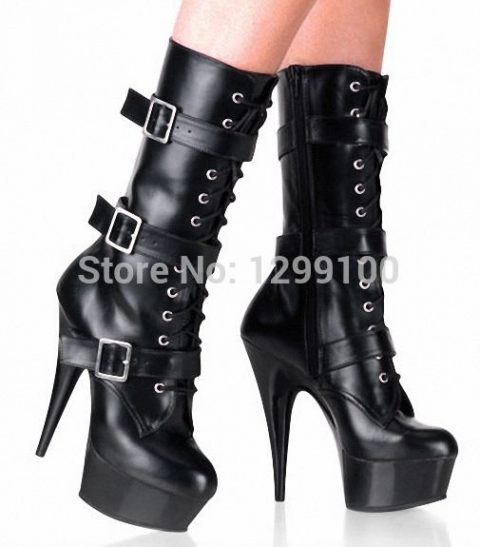 Ali Express has literally millions of products, many from Chinese manufacturers. That means they're sometimes good for Sharp Heels products (including the heels you can't get via Milanoo) although there are none I can find that are currently available.
Products include these black boots with a 7 inch shaft, available for $102.99.
Ali Express also has a range of other six and seven inch single sole shoes, both pumps and mules. You may have to poke around a bit to see what is in each store, and stores can come and go quickly.
Daniele Renzi high heels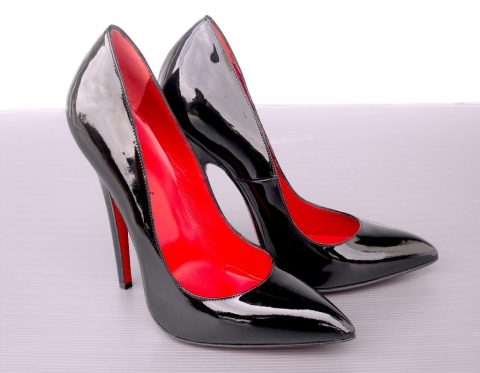 Believe it or not, eBay is the outlet for Daniele Renzi's Italian-made high heels which have been sold on the site for years. D. Renzi pumps are 100% original and made of Italian patent leather.
Renzi ships worldwide, and has 100% positive feedback on eBay (including praise for fast shipping). Expect to pay €280 and up for a pair of D.Renzi pumps and close to €1,000 for the label's leather boots. Heel heights are up to 6 inches, depending on the size of the shoe.
Italian heels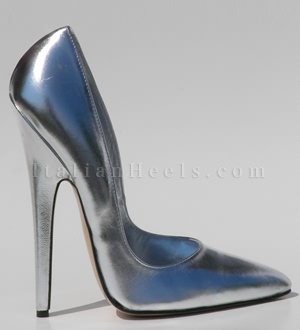 Italian Heels is another long-established retailer. Italian Heels hand-makes all its shoes in Italy (as its name suggests), and ships with a worldwide flat rate of €12 (around US$16.50) per pair.
We've ordered from them before and can vouch not only for the quality of the workmanship but also the quality of the presentation: our order was promptly shipped in a perfect, quality white shoebox.
The Italian Heels range includes a number of metal-heeled stilettos. Its six inch heels include the silver Danubia spiked-heel pump pictured above. This skyscraper stiletto retails for €125.55 + tax at Italian Heels.
Elite Heels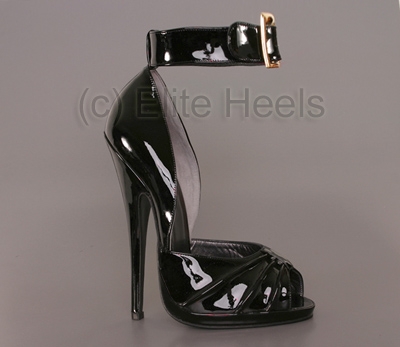 Elite Heels is run by German shoe-lover Gina, Queen of Heels who we've previously featured on our site. The site features plenty of glamorous and fetish heels, including 6 inch pumps and mules. A feature of Elite Heels  is that it has several high heels that are unique to the site.
Elite Heels also sells custom-made fetish heels. The custom-made pair pictured here are called the Perfect Pin-Up shoe.
They have a 6 inch high heel with a 1/3 inch platform and retail for €299 from Elite Heels. Custom-making the stilettos and shipping them takes 8-12 weeks.
Fuss Shoes
German label Fuss Shoes has been operating as a specialist retailer of classical high heels since 1996. Fuss produces and styles its shoes in its homeland, but many are made in Italy.
The label has a huge range of pumps, boots, sandals and mules all with six inch heels or higher.
Featured here are an Italian made pair of red, single-sole ankle strap pumps available through Fuss Shoes for €134.99. The stilettos have a 6 inch heel in sizes 37 and 38 and even higher in larger sizes (details on the site).
Pierre Silber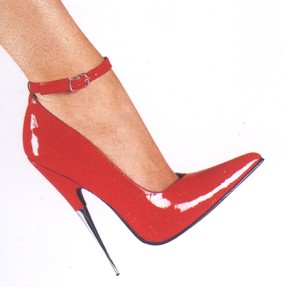 California's Pierre Silber has been providing sexy shoes, lingerie and a lot of other things besides for over 25 years. This is definitely a site that knows what it is doing when it comes to internet retailing, and it has a good collection of 6 inch heels.
Pierre Silber does ship internationally and its shoes on offer include the six inch pump seen here which is called the Scream (Peirre Silber, $67.99, ships in 2-3 days).
Fabulously Fetish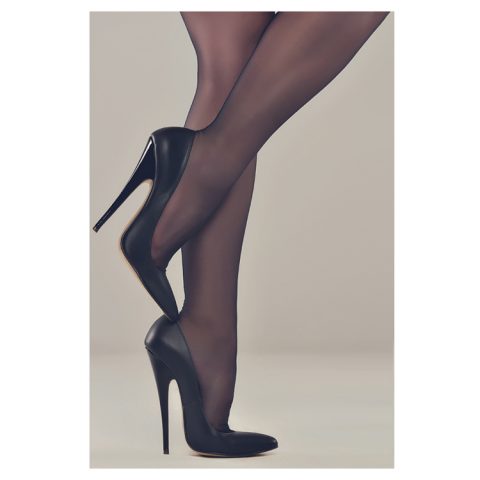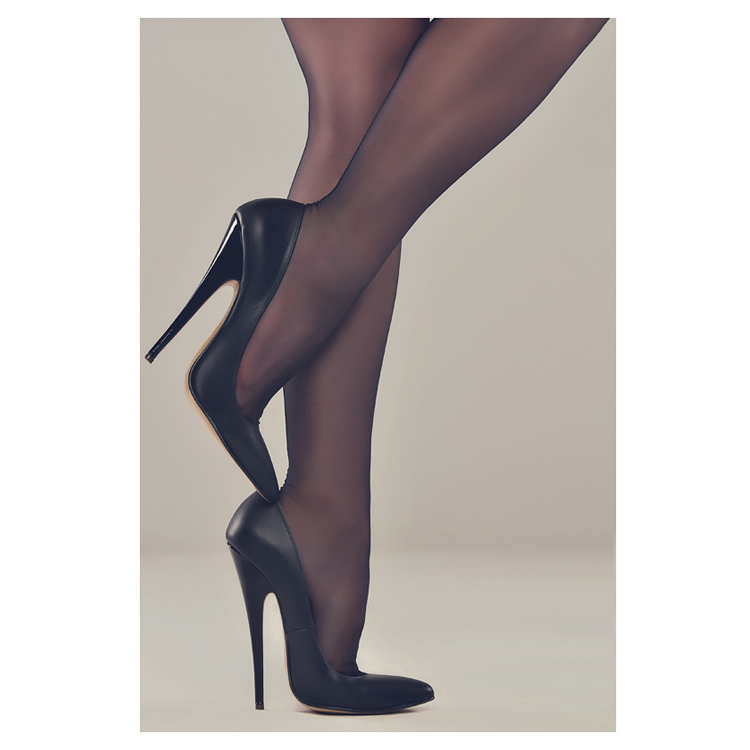 Fabulously Fetish of London hand make all their 6 inch stilettos. They're not cheap and they take a while to arrive (6-8 weeks from ordering) but the materials are quality and their head shoemaker has been making fetish stilettos for over 30 years (we profiled the brand here).
The Fabulously Fetish offerings include the Kiara pump featured here which is available for £220.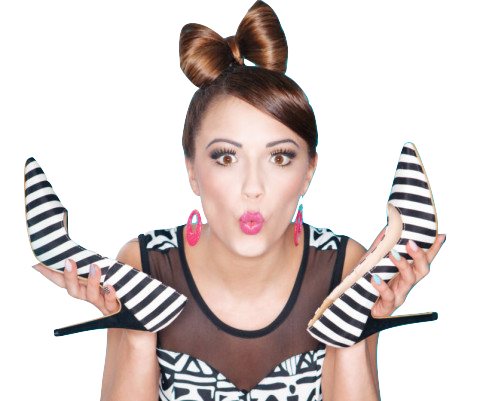 Learn to walk in high heels more comfortably
Master the skill of walking in heels without wearing them every day!