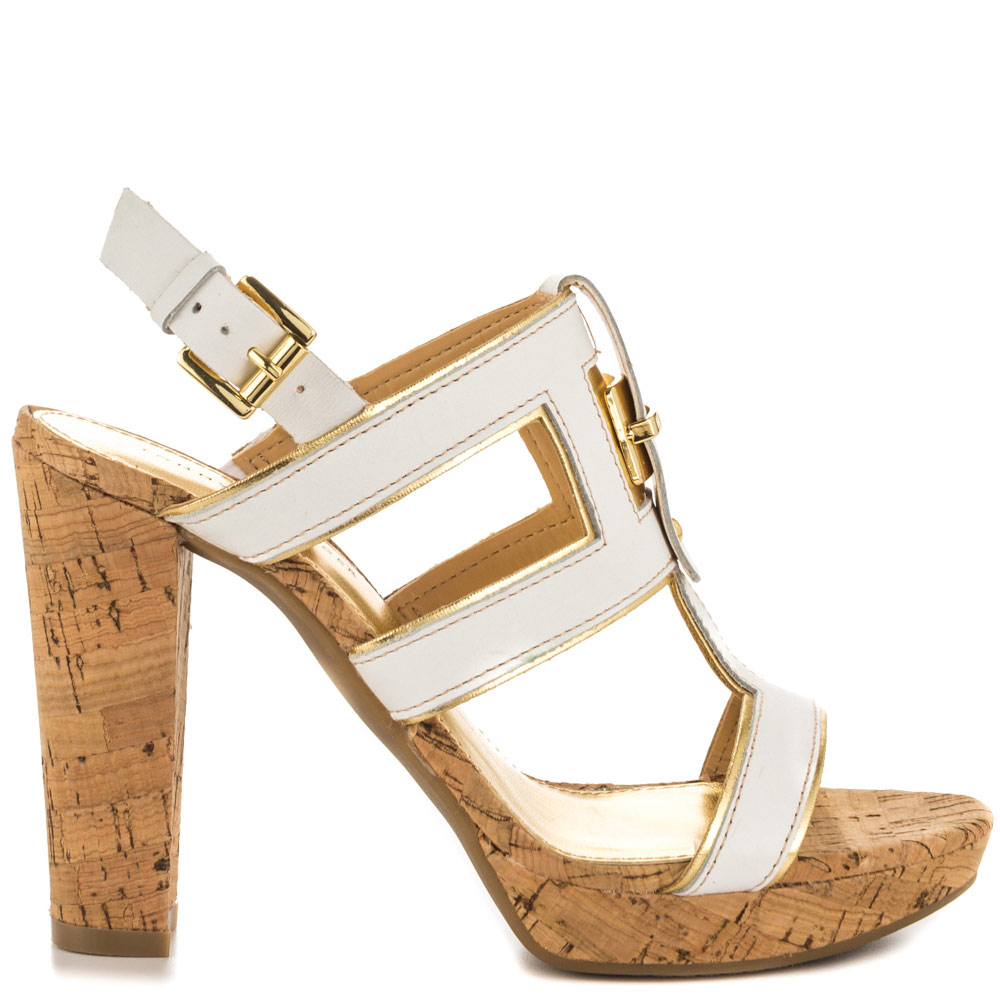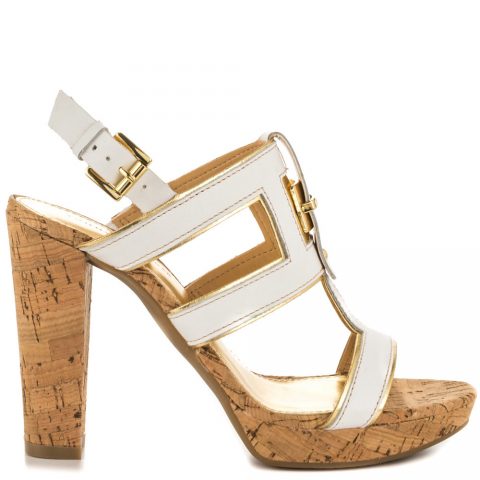 Every year about this time we seem to run a story asking whether the shoe trend for cork high heels has returned. Perhaps it never really goes away.
Anyhow, the inspiration for raising the issue this year comes from Tommy Hilfiger in the form of the Edessa cork-soled high heel sandal. This new season heel has a strappy leather upper and a 4.5 inch cork block heel, on a 0.75 inch platform.
Edessa is new to heels.com in white, black and natural leather uppers for $89.99.