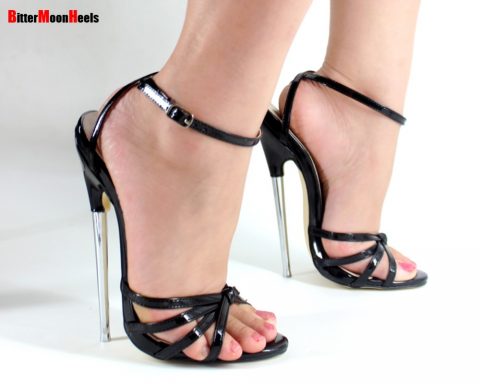 Are these 6 inch wonder-heels impossibly sexy or just impossible?
Made for wearing but not necessarily walking, these strappy 6 inch heels have no platform. Instead there's a vertical metal heel leading to a delicate ankle strap.
The shoes are available from Bitter Moon Heels via AliExpress for $82, although are frequently discounted beyond that. More pictures below and via the link.