Celebutante Kim Kardashian is often perceived as one of those types that are famous just for being famous. However, the reality TV star is actually a prolific business woman. In addition to your chain of fashion boutiques called Dash, Kardashian is the co-founder of an only shoe club, of sorts, called Shoedazzle.
The concept of the site is that members create a style profile then each month one of the site's stylists will choose a shoe to send to you according to your tastes. In order to create your profile you get to take a fun little quiz that asks you to choose your favorite of three choices. For example, from the selection above, they ask which shoe you like.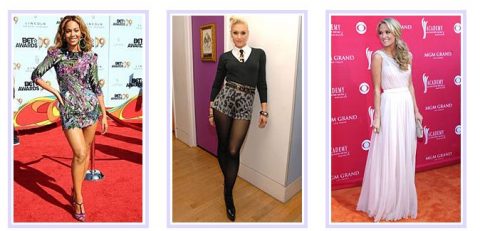 …and which celebs dazzle you?

…and which brands dazzle you?
Finally, in order to personalize your account, the site also asks your age range, shoe size and dress size. The cost of membership is around $40 per month. Still don't get it? Have a look at the video below.