High heels as art is the central theme of a free exhibition opening in London on 4 November 2011. Called "Shoes for Show: The Sculptural Art of High Heels," the exhibition will offer an exclusive look at couture pieces from the private collections of the rich and famous, and one-off designs created for their eye-popping effect.
Included will be Christian Louboutin's highest-ever heels (pictured above). These eight-inch, Swarovski encrusted, red-soled spiked ballet heels were produced by Louboutin earlier this year and auctioned to raise money for the cash-strapped English National Ballet. They're a size 37 and are probably impossible to wear, except maybe for ballerinas. Ouch.
Also featured will be the shoes worn by Beyoncé in the video Run the World (Girls) created by British designer Gareth Pugh, and the golden sandals created by Rupert Sanderson for the character Amneris to wear in Verdi's Aida at London's Royal Opera House last year (pictured above).
Shoes for Show: The Sculptural Art of High Heels will be on at the Loading Bay, 91 Brick Lane, London, E1 6QL, from 4 – 8 November. It will be open from 11am – 7pm except Sunday (closing at 5pm).  Public entry is free.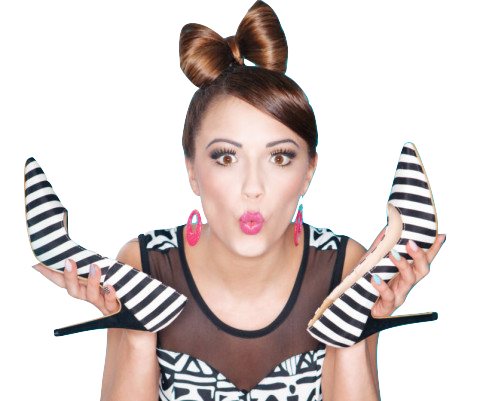 Learn to walk in high heels more comfortably
Master the skill of walking in heels without wearing them every day!