Controversial co-founder of Jimmy Choo Tamara Mellon has left the company. Mellon's departure – announced yesterday – brings to an abrupt end a "transition phase" that began when the privately held luxury goods group Labelux acquired Jimmy Choo in May 2011.
The Labelux acquisition ended most of Mellon's financial interest in Jimmy Choo – and brought her ₤85 million from the sale!  Mellon sold her remaining interest recently. Since the Labelux acquisition she has served as Jimmy Choo's chief creative officer.
Chief Executive Joshua Schulman is also leaving the organisation. Labelux said that the pair were departing amicably.
Mellon's departure means the end of the last link between the two co-founders of Jimmy Choo and the brand. Jimmy Choo himself left the business in 2001 – selling out for a reported £10 million when his business relationship with Mellon broke down.
Sandra Choi – Jimmy Choo's niece and former protégé – and Simon Holloway will continue as creative directors for the Jimmy Choo brand.
***
Pictured: the heels that accompany this article are Jimmy Choo's Clue patent leather slingbacks, from the Jimmy Choo 24:7 capsule collection of best-sellers and classic styles. Clue has a 5 inch heel, and 1 inch platform. The shoe is available from net-a-porter for £331.91.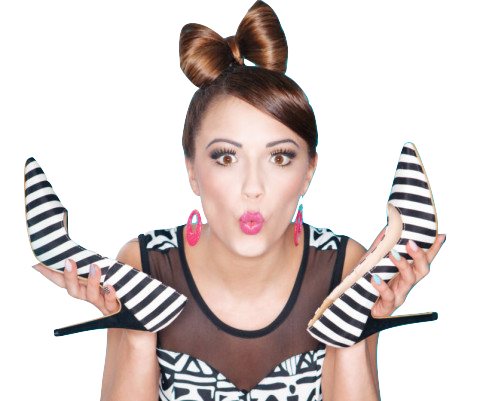 Learn to walk in high heels more comfortably
Master the skill of walking in heels without wearing them every day!