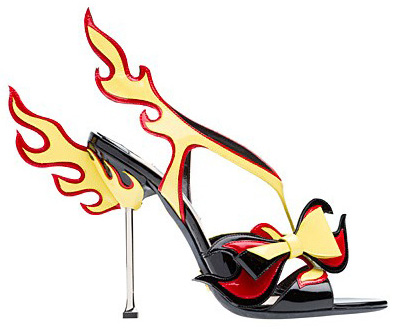 Prada has revealed its Spring / Summer 2012 advertising campaign featuring a series of gorgeous and glamorous '50s style pictures shot by iconic fashion photographer Steven Meisel. The campaign promotes a collection of high heels designed by Miuccia Prada which are inspired by the 1950's American tailfin auto era.
As Prada puts it:
Bathed in sunlight. Fueled by optimism. Girls and cars stop and stare at the future in this Technicolor mise-en-scéne of desire.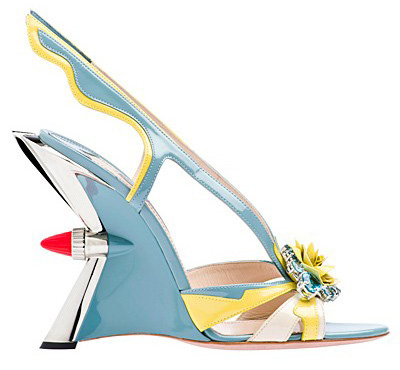 The collection itself was unveiled in September 2011 at Milan fashion week and features shoes with hod-rod like flames shooting up the wearer's leg, and heels with tailfins extending out the back drawn from the classic American Cadillac era.