This is Kim Kardashian's way to wear over the knee boots – lots of black leather, a white couch and not much else! Kim posted the picture of herself in "full on beast mode" to thank the "2 million sexy beasts out there for following me on Instagram!"
(Update, March 2018: this post was written in the days when Kim had her own Celebuzz page – it's no longer active – and only 2 million Insta followers. The number today is over 108 million!)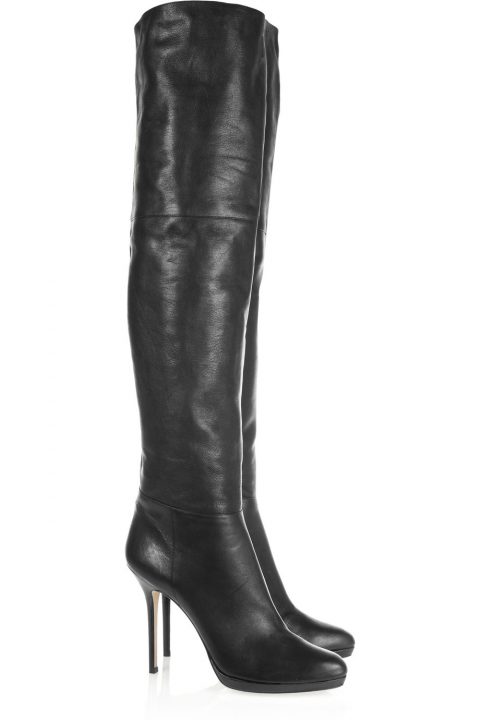 Earlier this year, Jimmy Choo founder Tamara Melon said that "if you buy anything this fall it has to be an over the knee leather boot." Tamara was asked how she would wear the Jimmy Choo April leather thigh boots (previously available from net-a-porter for £876.15).
She went for a decidedly more modest approach than Kim Karsashian:
I would wear this over tight black skinny jeans or even dark denim blue jeans or a leather legging. With a white t shirt and a slouchy black blazer, that's the look you want to go for.
See the full Tamara Melon interview with Young Hollywood here: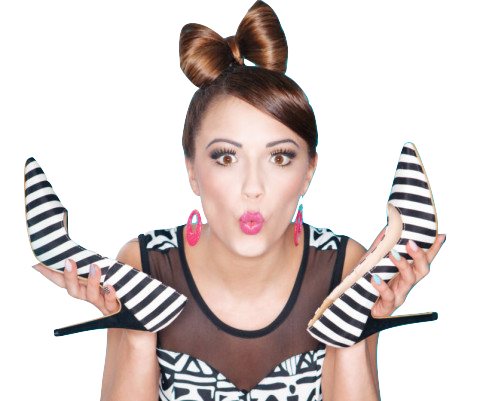 Learn to walk in high heels more comfortably
Master the skill of walking in heels without wearing them every day!