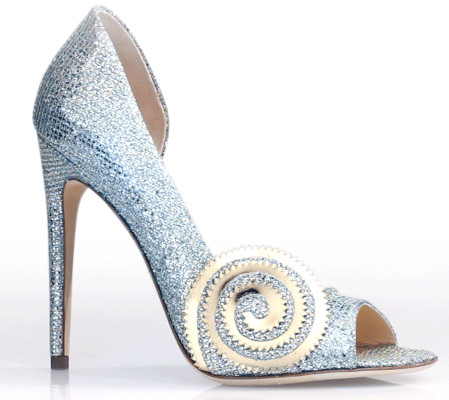 These hot new peep-toe pumps have been designed by Qubec-born, LA-living designer Jerome C. Rousseau. The shoes draw their inspiration from what is said to be the beauty and whimsy of Disney's newly released movie, "Oz The Great and Powerful."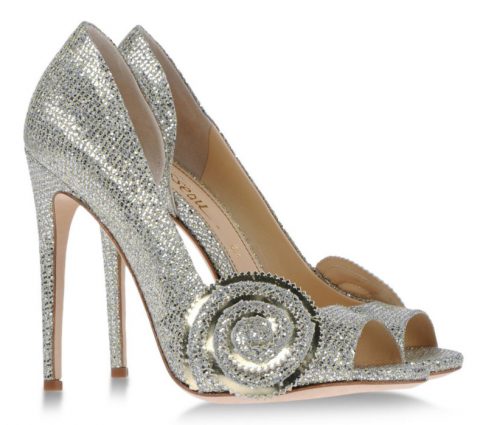 In 2013 Rousseau will celebrate five years since the launch of his first collection, and he is no stranger to working with Disney and designing high heels. The Oz stilettos follow on the glittering heels of a pair Rousseau designed a few years ago for the Disney movie Tron, and they  certainly make good his claim that women's shoes are "real objects of seduction."
The designer has previously said that often his collections "reflect my latest crushes in terms of musical or artistic influences." However this shoe is not part of a collection, but a one-off creation produced exclusively for shoescribe.com to celebrate the site's one year anniversary.
It might be a touch hopeful to think that this pump could become as famous as the rugby slippers associated with the Wizard of Oz film (to which Oz The Great and Powerful is a prequel) but it is certainly just as shimmery and has the hallmarks of a contemporary classic. There's definitely a touch of magic here.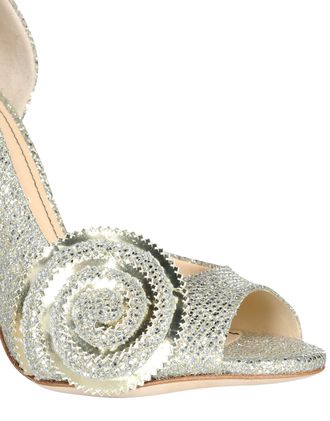 Jerome C. Rousseau's Oz inspired stilettos feature a glittery mesh fabric and an asymmetrical, metallic gold spiral which is fairly hard to miss. They have a d'Orsay cut side, and a 12cm (nearly 5 inch heel). They're available now, exclusively from shoescribe.com for $705.