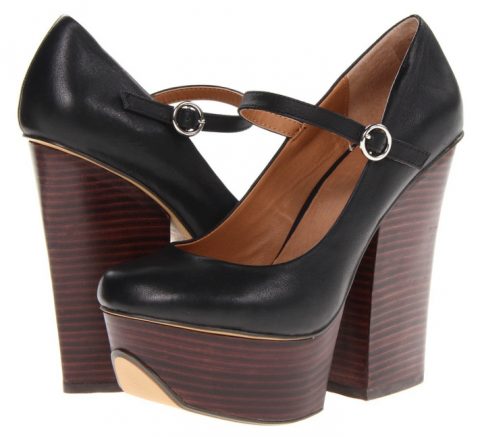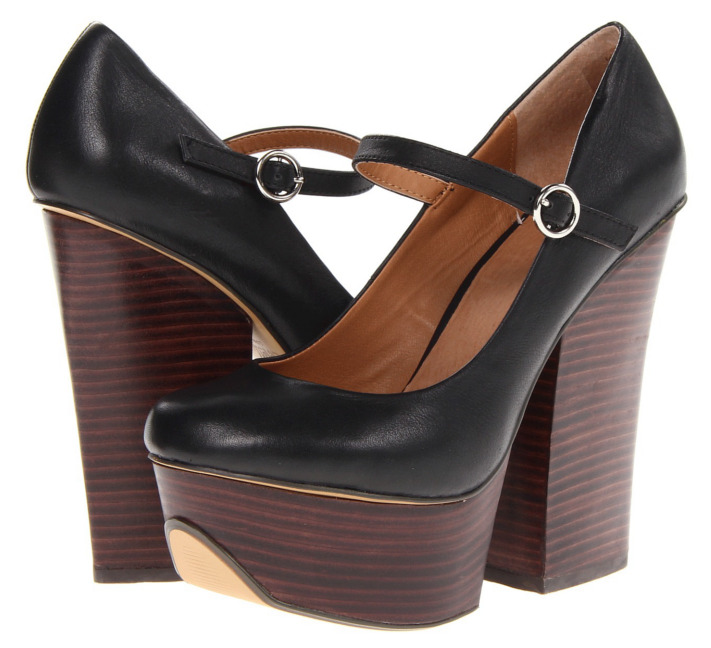 Counter-culture and grunge shoe specialists Shellys London are back. The shoe brand, which began in 1945, reached great popularity in the 1990s but lately has faded from view. However, thanks to a global licensing deal with Aldo, Shellys London has relaunched for Autumn / Winter 2013.
There's a definite retro feel about the latest offerings, but the brand seems to have balanced this with an eye to the now. Social media – not even in existence in the brand's heyday – has been embraced on its relaunch. For example, there is extensive use of Tumblr on the Shellys London website and the link to the label's catalogue takes you straight to the Shellys London Pinterest page.
None of this will matter a jot of course if fashion has moved on and the new (old) styles aren't up to it. Time will tell, but personally I'm loving this black leather mary jane with chunky platform from the new 2013 collection. Happily it is currently reduced from $130 to $116.99 at Zappos.com!
For more about the look and feel of the relaunched Shellys London brand, check out the trailer vid below.
[youtube=http://www.youtube.com/watch?v=kL3sWKC2Evc]